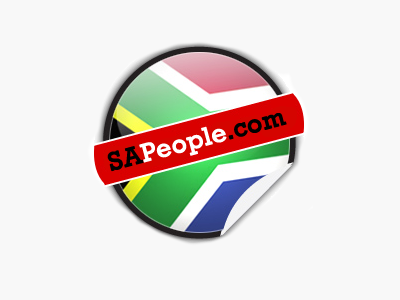 President Jacob Zuma has reacted swiftly to the news of the brutal murder of white supremacist Eugene Terreblanche (69), appealing to South Africans to remain calm and work together following the death of the notorious leader of the right-wing AWB.
It is believed Terreblanche was hacked to death with a panga and knobkerrie late yesterday afternoon whilst asleep at his farm in Ventersdorp, north of Johannesburg. Two men, aged 21 and 16, have been arrested and charged with his murder. They will appear in Ventersdorp Magistrates Court on Tuesday. The men (or at least one of them) were allegedly workers on Terreblanche's farm, who had rowed with Terreblanche over a pay-dispute.
Terreblanche's murder comes at a time when tensions have been rising in South Africa following accusations that ANC Youth League President Julius Malema (29) has incited black people to 'kill the Boer' by using songs from apartheid days like 'Ayesaba Amagwala'. Malema sang this song, which includes the words 'shoot the Boer' at a recent rally. The song has since been banned by a judge (just last week) for being "unconstitutional", although ANC Secretary General Gwede Mantashe has said this ruling will be challenged as the song is an important part of South Africa's history for those who struggled against apartheid.
The killing also comes just 10 weeks before South Africa will host the first World Cup soccer tournament ever held on the African continent.
Zuma's quick response was thus paramount to quell threats of retaliation. Immediately following the shocking news yesterday, Zuma condemned the killing and said "I appeal for calm following this terrible deed and ask South Africans not to allow agent provocateurs to take advantage of this situation by inciting or fueling racial hatred."
Today, President Zuma followed up with the following statement:

"I have learnt with shock of the brutal killing of Mr Eugene Terreblanche last night, allegedly by people who were working for him.

Two suspects have now been arrested and police are still doing their further investigations. The Minister and the National Commissioner of Police have already visited the scene.

We strongly condemn such acts of violence. People should use legal and peaceful means to resolve differences of any nature including labour disputes. We should uphold the right to life that is enshrined in the Constitution and abide by the rule of law at all times.

As government, we convey our profound sincere condolences to the family, friends and colleagues of Mr Terreblanche during this difficult time. I have personally communicated to the Terreblanche family and have spoken to Mr Terreblanche's daughter and conveyed my condolences.

I call upon our people, black and white to remain calm, and allow police and other organs of state to do their work. This is not the time for speculation that can worsen the situation. It is the time for us to unite all of us, black and white and put the nation and the country first.

South Africa belongs to all who live in it, regardless of race, colour and political affiliation. This is the fundamental principle upon which our nation is founded. It is the fundamental principle that will keep this nation together always, united in its diversity.

We said last week during our visit to the Bethlehem settlement in Pretoria West that we need to seriously discuss heritage and reconciliation further in our country in a manner that cements our ties as one diverse nation.

None of our problems are insurmountable, we have come very far already as a nation and we have a great future together.

We just need to be mature and work well together as various parties and groups to lead our people to a prosperous, united and harmonious future. All leaders must act responsibly and work with government to control emotions and anger during this period.

Leaders and organisations must not to use Mr Terreblanche's death to score political points. Instead, they must work harder to unite our people."
Read "I Met Eugene Terreblanche".