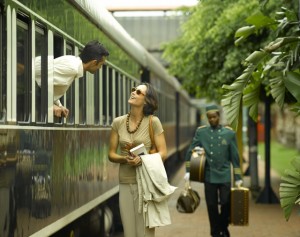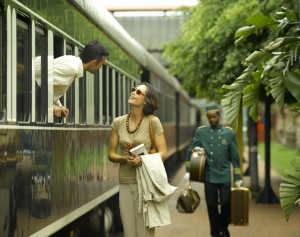 A luxury South African Rovos Rail train derailed today in Pretoria, tragically killing at least two women, one of whom was pregnant. (Update: according to latest reports, there have been at least three fatalities.)

The train was nearing the end of its trip, from Cape Town to Capital Park, when it derailed outside the Blue Train depot in Pretoria. It had stopped in Centurion to change from the electrical locomotive to a diesel one. According to a witness "the rest of the train went into motion and ran away before the steam locomotive could be coupled resulting in a derailment outside the Blue Train depot in Pretoria".
At least 32 were injured, of which nine are in a critical condition. Coaches were lying on top of each other and "rescuers had to cut holes in the roofs to get the passengers out" according to Netcare 911 spokesperson Chris Botha.
David Patrick from Rovos Rail has confirmed that 55 passengers were aboard the train, from a variety of countries.
On Rovos Rail's website, the restored Classic train is promoted as "the most luxurious train in the world" offering a "romantic vacation through the heart of South Africa". The two-day journey from Cape Town to Pretoria can cost between $1,500 and $3,000 per passenger.
View old footage of a Rovos Rail luxury train:
httpv://www.youtube.com/watch?v=FaVBaCO7XnQ