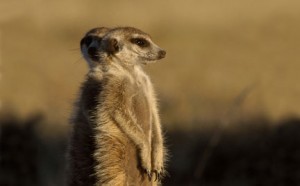 Eish! It's 40 years on since Earth Day was launched, and the Earth is having a midlife crisis with growing environmental problems around the globe. But you can adopt a meerkat – or save some dolphins in Japan – and help make the planet a better place.

Earth Day (22 April) is 'celebrated' to highlight the deteriorating condition of our Mother Earth, and to educate and inspire us to realise that each one of us can make a difference.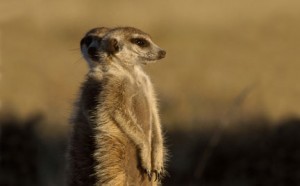 So – with that in mind, here are two great options for South Africans anywhere in the world:
Adopt A Meerkat!
Meerkats are at risk from habitat loss.
You can adopt a meerkat or two from the World Wildlife Organisation.
Or adopt one for a friend. They'll love it. And so will the meerkats.
Help Save Japan's Dolphins
The message is in this video. (Warning: This video is upsetting.)
httpvh://www.youtube.com/watch?v=k62kc07m1Dc
Fo more info about taking part, visit: www.takepart.com/thecove
More Earth Day Info:
Greenpeace has made this beautiful video expressing how much our fragile Earth needs a voice, solutions, change and…you.
httpvh://www.youtube.com/watch?v=Ep9MFiWXR8M
Greenpeace: http://www.greenpeace.org/me2
Bid on some fabulous and famous art, photos, books etc to help save the planet: