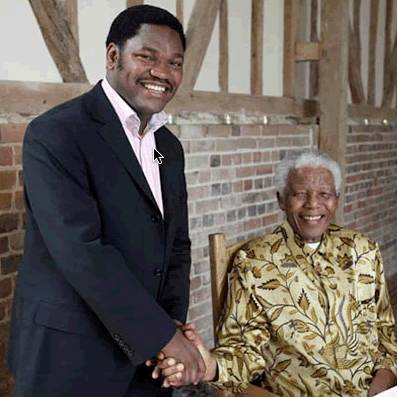 We're so sad to find out that Siphiwo Ntshebe has died, just two weeks before he was due to step on the world stage and open the World Cup.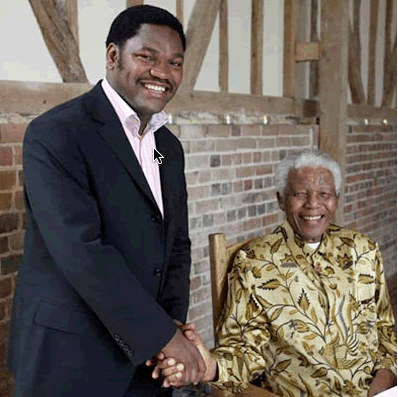 Siphiwo was such an inspiration that just last week we requested an sapeople interview with him. It turns out he was in a Port Elizabeth hospital with acute bacterial meningitis. Tragically he passed away on Monday night.
Siphiwo had been dubbed the 'Black Pavarotti' by a neighbour in PE when he was a child, and had recently been selected by former President Nelson Mandela to perform at the opening ceremony of the FIFA World Cup on 11 June. The song he would've been performing? His signature anthem – "Hope". The song includes speaking vocals from Mandela which is a first.
Mandela was so impressed with Siphiwo, whom he watched perform in Monaco earlier this year, that he had described the 35-year-old as "a young South African with so much talent that has, despite challenges of the past, chosen to work hard at a better future".
His heartbroken mother has said he was a gift from the day he was born, a premature baby who nobody thought would survive. That's why he was called Siphiwo which means "gift".
As a baby he used to listen to his mother's classical music, and sang to family guests in their shack from the age of five. Although he performed in small operas and musical plays that his dad wrote for the local church, he was only 'discovered' at 16. According to his website he was offered a scholarship at UCT, followed by another in Australia and ultimately a scholarship to study at The Royal College of Music in London which he completed three years ago.
He was a father of three who had performed in front of Mandela, the Queen of England and Archbishop Desmond Tutu. And he was on the brink of global success – due not only to perform at the World Cup alongside Mandela, but also to release his debut album and single in June.
In an interview shortly before he fell ill, Siphiwo said: "What has happened to me in my life is beyond my wildest dreams. For me, Hope is about having a positive anchor in life. No matter what anyone believes in, no one should ever lose hope and compassion."
Official Website: www.siphiwo.org
This is the song 'Hope' Siphiwo was going to sing at the World Cup (the full track includes a message of hope from Mandela):
httpvh://www.youtube.com/watch?v=uuKeLPtNnVs
With the Vuvuzela Orchestra:
httpvh://www.youtube.com/watch?v=jOHaV2AXvVU
Siphiwo sings Puccini's Nessun Dorma:
httpvh://www.youtube.com/watch?v=DqeGLd_BYJY