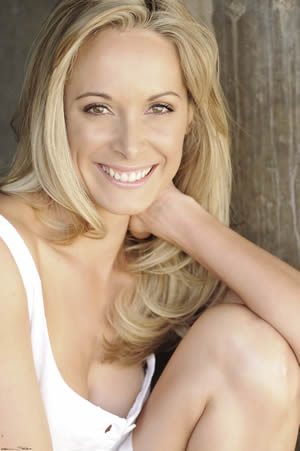 Actress, presenter and model Vanessa Haywood, who was recently voted by FHM as one the world's 100 sexiest women, will take part in the Big 5 Challenge at the Knysna Oyster Festival. She aims to raise much needed funds for children orphaned or made vulnerable by HIV/AIDS in South Africa. The 11-day challenge starts on 1 July and will see Vanessa participating in five grueling sports activities.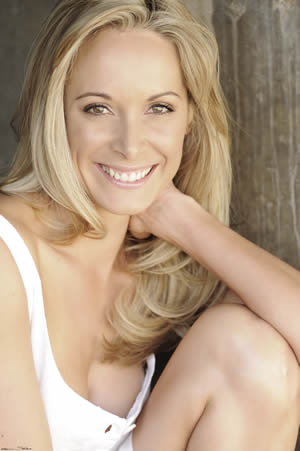 "Money raised by competing in this nutty week of sports events will go to Starfish Greathearts Foundation," says Haywood.
Exercise, the great outdoors and caring for less fortunate South African children are amongst her many passions and this year she will really put her heart into challenging other celebrities, personalities and corporate personalities to improve on her accomplishments during the event.
Items include a 21km half marathon, 15km trail run, 100km road biking challenge, 50km mountain bike race and an off-road duathlon consisting of a running leg, followed by a cycling leg and another running leg.
Renowned for her role in the Oscar-nominated movie District 9, Vanessa recently returned from the UK where she completed filming The Sweet Shop alongside Gemma Atkinson and Matthew Lewis, who plays Neville in the Harry Potter movie series. She was recently also featured on the covers of magazines like Elle and Runner's World.
Despite her heavy workload she still manages to find time for charities like Starfish Greathearts Foundation.
"Starfish Greathearts Foundation was an easy choice for me. They are a well-known organisation that serves a great cause. I lost a very special friend to Aids and I want to do as much as I can to make people aware of this terrible scourge. I intend to help Starfish raise awareness about HIV/Aids and raise much needed funds for affected children. They don't get any help from government and rely entirely on private funding," she explains.
Vanessa is encouraging individuals and corporations to get involved with this great cause. Sponsors can get involved in various ways:
1) By donating products/ equipment or funds to Vanessa for the week long event. She has a wish-list! Funding specifically for Vanessa has to be deposited into Starfish's bank account and NOT through their website payment page. Reference-VHaywood. See banking details at end.
2) Donating funds directly to Starfish by pledging Vanessa. To donate or for more information visit http://www.starfishcharity.org/.
18A tax certificates can be provided for all donations/pledges made to Starfish for this event.
There are great prizes to be won when you either follow Vanessa on Twitter as of 7 June (@VanHaywood) and/or make your pledge to this fantastic initiative!!
Starfish Greathearts Foundation
Account name: Starfish Greathearts Foundation
Bank: Standard Bank
Account #: 022 690 867
Branch code: 019205 
(Sandton, South Africa)
Reference: VHaywood
Visit Vanessa's Website: www.vanessahaywood.com
View the latest South African AIDS Statistics.