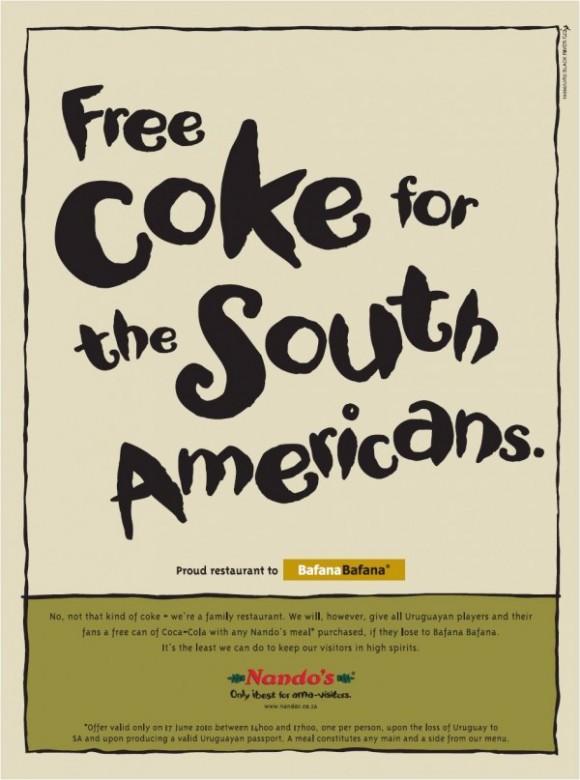 As South Africa prepares to play Uruguay today, Nandos has issued another quirky ad.
Remember last time they offered the Mexicans free chicken if they lost. This time they're offering the South Americans free coke.
The small print says: No, not that kind of coke – we're a family restaurant. We will, however, give all Uruguayan players and their fans a free can of coca-cola with any Nando's meal purchased, if they lose to Bafana Bafana. It's the least we can do to keep our visitors in high spirits.
MATCH TIME TONIGHT: 8.30 pm (SA time). At Loftus Versveld. Don't miss it! As President Zuma said in the Youth Day celebrations today: "You are the 12th man on the pitch as South Africans. Our resounding support keeps the team going and makes them succeed."