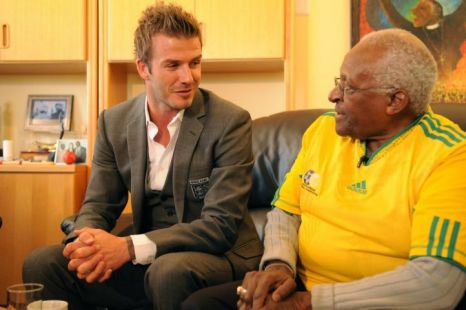 Bishop Desmond Tutu has told David Beckham the world is a better place because of people like him.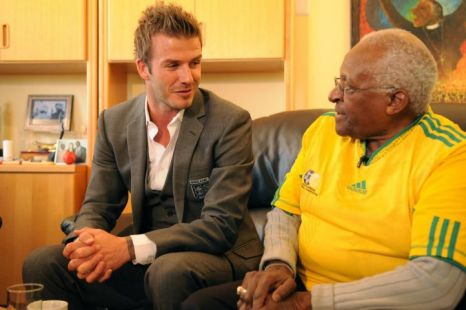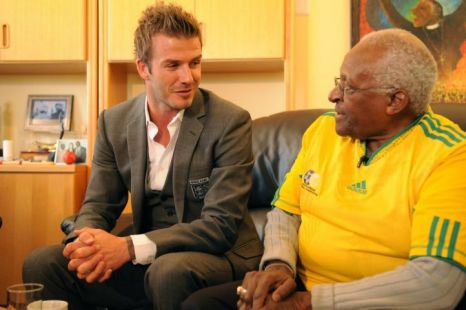 The England footballer, who has been unable to play due to an achilles injury, has still come out to South Africa for the World Cup.
During a surprise visit to The Desmond Tutu Peace Centre in Cape Town yesterday, he told 78-year-old Tutu that "These things happen in life. Although I would have loved to have played, I'm here to support my team and South Africa's World Cup."
Tutu responded by saying "I could hug you for that. You can't put a monetary value on the goodwill you've shown here today. The world is a better place for people like you." (Tutu was also impressed by Beckham's good-natured response to being mobbed by the women in an adjacent office.)
Known most famously for his football, hairstyles and celebrity wife Posh Spice (Victoria); 35-year-old Beckham is also a Unicef goodwill ambassador and vice-president of England's bid to host the 2018 World Cup.
Tutu signed 'Tutu-4-1' rucksacks for Beckham's three children Brooklyn, Romeo and Cruz.