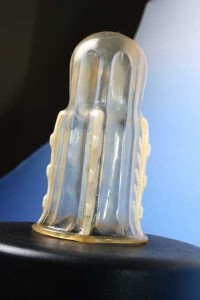 The female condom with 'teeth', which was invented by a South African, is being splashed across newspapers worldwide today. Thanks to the world's eyes being focussed on South Africa for the World Cup, its creator Sonnet Ehlers is using the opportunity to raise awareness for the anti-rape condom.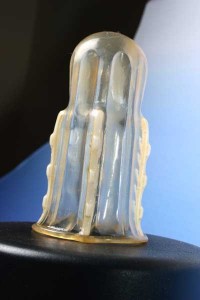 Ehlers, who actually launched the prototype back in August 2005, is distributing the spiked female condoms in each of the World Cup host cities in South Africa. Her plan is to freely distribute 30,000 of the devices during the World Cup.
It's a project that Ehlers believes in passionately and has taken her 40 years to bring to fruition. She sold her own house and car to finance the project; and enlisted engineers, gynecologists and psychologists to ensure the design was safe.
Ehlers was driven to create the condom during her days as a medical researcher. Whilst treating a woman who'd been severely sexually assaulted, the distraught rape victim looked Ehlers in the eye and said "if only I had teeth down there".
Ehlers hopes the condom will empower women, prevent rapes and help identify the rapists as the offenders.
In many societies, like South Africa, rape victims are made to feel like the offenders. Ehlers claims the Rape-aXe changes this because the attacker is physically 'branded' a rapist (since the device scars him) and will need a doctor to surgically remove the 'condom' – which means that perpetrators can no longer avoid arrest since hospital staff will hopefully alert authorities.
According to Ehler's website – www.antirape.co.za – "Rape-aXe is  a device which latches itself to the skin of the attacker, causing immense discomfort, allowing the victim to escape." It consists of a latex sheath which has razor-sharp barbs and is worn like a tampon. The design is such that it can't turn inside out and harm the female wearing it. It will also not cause permanent damage to the male, apart from a scar.
Ehlers said: "It hurts, he cannot pee and walk when it's on. If he tries to remove it, it will clasp even tighter… however, it doesn't break the skin, and there's no danger of fluid exposure."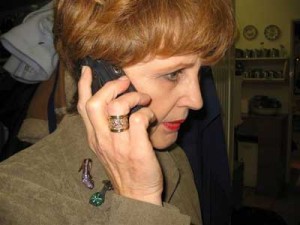 On her website, it also says that Rape-aXe will help prevent rape victims contracting sexually-transmitted-diseases like HIV.
Ehlers advocates a woman wearing the condom when "she's going out on some kind of blind date…or to an area she's not comfortable with".
The device does have its critics who say it could encourage a false sense of security, and could provoke violence from men who are trapped by it.
Ehlers admits it is a medieval contraption, but adds it's "for a medieval deed".
South Africa suffers one of the highest rates of rape in the world.