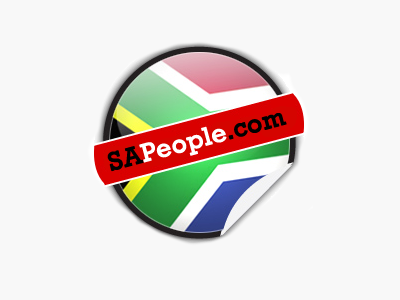 South African former Olympic swimmer Charlene Wittstock is to marry her prince. The Royal Palace of Monaco today announced the engagement of Prince Albert II and Charlene Wittstock (proving that Southern African girls are the most popular with princes…well at least with Prince Harry and Prince Albert!)

The couple met 10 years ago when Charlene was in Monte Carlo for a swimming meet, and she moved into the exclusive principality four years ago.
Charlene will be marrying one of the world's most eligile bachelors who's not only a royal with a string of beautiful ex's like Brooke Shields and Claudia Schiffer, but is also alleged to be worth over 2 billion euros! (And according to close insiders who spoke to sapeople, he's actually a fantastic guy who holds a great conversation and is fun and down-to-earth to be around.)
At 32, Charlene is 20 years younger than her prince but they have  a lot in common including a love of sport and a keen interest in South Africa. Prince Albert was in Cape Town just over a week ago, visiting the Ikhaya Lemidadlo Sport for Development Centre in Gugulethu with Helen Zille. The centre which was established last year focuses on sports activities and youth education and is the result of a partnership between Monaco, UNDP, the World Alliance of Cities against Poverty network and Cape Town.
When speaking to the residents of Gugulethu, Prince Albert said: "I believe that sport is more than just physical activity. Sports offer many lessons that are important in life: how not to give up in the face of adversity, how to concentrate, how to listen and how to appreciate both victories and defeat. In this way, sport can contribute to the formation of a person and the development of relationships between people. This center, in addition to being a playground, is also, and above all, a place of learning about life."
Charlene represented South Africa at the 2000 Olympic games in Sydney. Her team came fifth in the women's 4x100m medley. And Prince Albert himself has competed in five Winter Olympics in the bobsled team, and since 1993 he has been President of the Olympic Committee of Monaco.
The couple has not yet set a date for the wedding, but according to tradition it won't be within the next six months. According to the press statement, Charlene worked as a school teacher before moving to Monaco. She and Prince Albert made their first official appearance together at the opening ceremonies of the 2006 Olympic Games in Turin, Italy. This year they've been photographed together several times in Monaco – including at the Monte Carlo Rolex Tennis Tournament in April, and at the Grand Prix in May.
Monaco is a tax-haven home to the rich and famous who will welcome the addition of another beautiful woman into the royal household. Prince Albert's mother was the late Grace Kelly, a former American movie star, who possessed a dignified glamour until her tragic death in a car accident with her daughter Princess Stephanie in 1982.
Residents will also be hoping that the couple will produce an heir to the throne, because although Prince Albert has already fathered two children out of wedlock (whom he supports financially), only "direct and legitimate" descendants born into a married royal family are permitted to take on the role.
The Prince – whose full title and name is His Serene Highness Prince Albert, Alexandre, Louis, Pierre, Sovereign Prince of Monaco, Marquis of Baux, began his reign on the 12th July 2005, succeeding his father Prince Rainier III who died on 6th April 2005.