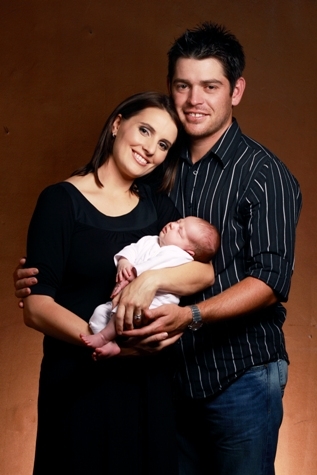 South African Louis Oosthuizen is in lead position at the British Open golf tournament, which has sent sporting  journalists at St Andrews in Scotland scrambling to learn how to pronounce his name!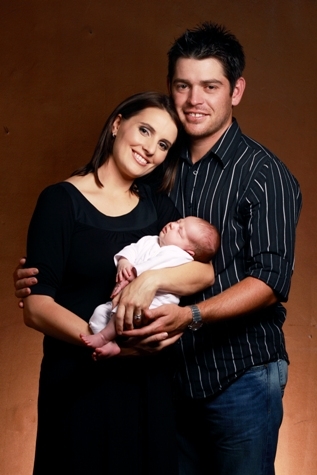 On a day when rain and strong winds hindered most players, Louis – who played earlier in the day – shot a 67 and streaked ahead finishing in the lead at 12 under. He told journalists who were stumbling over 'Oosthuizen' that most of his friends call him Shrek because of his "gap in the teeth".
Louis was actually christened Lodewicus Theodorus, after his grandfather (but does not answer to that name!).
He's a guy with big family values who has realised "you know, life isn't just about golf". Louis grew up on a farm outside Mossel Bay and still has a home there, right next door to his parents. Both his father and brother played tennis at provincial level, but Louis was hooked on golf by the age of 10 and seven years later he joined the Ernie Els and Fancourt Foundation.
"It was unbelievable what (Ernie) did for me traveling around the country, helping with expenses, things like that," says Louis. "He's such a good mentor, and probably without him, those three years I've been in his Foundation, I wouldn't have been here."
Although Louis has won the South African Tour five times, he only had his first European Tour win a few months ago at the Open de Andalucia in Spain.
On Tuesday this week, Louis blogged the following message on his website:
"Hi there everyone, I'm in St Andrews and ready for the Open championship. My back is feeling better but still not 100%. Last week was terrible in the Barclays Scottish Open at Loch Lomond. I played well but had a run of four holes where I missed four eight footers and missed a little 2 footer as well. I struggled to find my speed on the greens and that cost me badly. This is a new week and I'm looking  forward to it so much and being at St Andrews is really special. Hopefully the weather will be good but you never know in Scotland. That's all for now. Louis"
Today he told the press "I'm very confident the way I'm playing. I'm hitting it well, and I'm just having a lot of fun, really."
When he's not playing brilliant golf, Louis is setting up his own Junior Golf Academy.