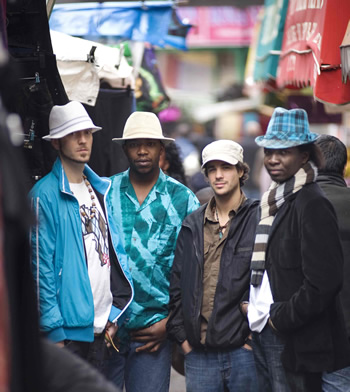 Trenton & Free Radical are currently taking London by storm, and recently supported Johnny Clegg at his London gig. Their music draws on reggae, hip-hop, electro and global influences to create something uniquely melodic and hip-shakingly danceable.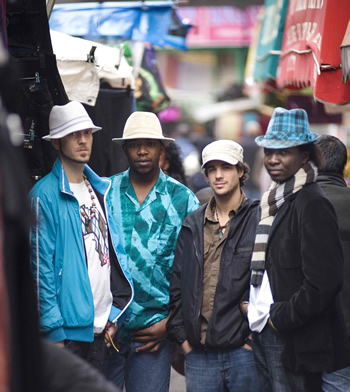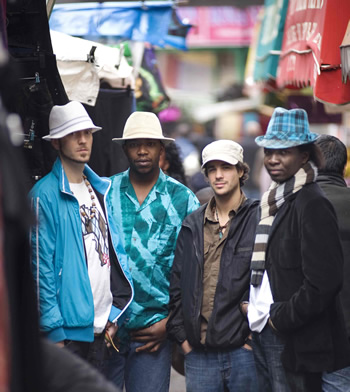 Originally from Johannesburg, Trenton is a contemporary nomad soul, a global citizen who spent his early life in Kenya, Nigeria and the Middle East. Embracing political activism, he was involved in the anti-apartheid movement from a young age, putting himself on the line and joining the (then banned) African National Congress. At the same time he was getting deep into music, forming electro rockers Anti-Gravity (Sony), who went on to have chart success in SA, as well as opening for both the Prodigy and Faithless.
Moving to London, Trenton re-hooked up with Faithless' Maxi Jazz (who appears on the full length LP due for release in October as a featured guest on the track 'Tomorrow's Day') and has spent the last 10 years honing his craft and educating himself on the UK music industry. He's at the forefront of promoting African Hip Hop culture through one of the world's largest African Hip Hop sites  afrolution.com – that he founded, runs the Afro-centric label Black Mango Music and has worked extensively with Love Music Hate Racism.
But it's with Trenton and Free Radical that he's found the ultimate expression for his righteous political sensibilities and inclusive musical inclinations. The band reflect the diversity of the town they call home, with Trenton joined by Ugandan bass man Kaz (who's played with P-Funk and Pee Wee Ellis amongst many others), Zimbabwean percussionist (kit and calabash) don Sam (a man who recently had to escape Mugabe's regime because of his part in political bands) and guitarist Marco, who hails from Ibiza who has mixed it up with likes Roots Manuva and Killa Kella in the past.
Together they've developed their own distinctive blend of easy-rolling b-lines, tight rhythms and timeless song-craft, all topped off with Trenton's impassioned vocals and livewire charisma. With a repertoire of tunes that moves from laid back warmth to fired up anger, Trenton and Free Radical are currently rocking some of London's cooler venues with their soul stirring, celebratory live sets and have just recorded their debut album with producers Dean James Barratt (Nitin Sawhney, Get Cape Wear Cape Fly) and Craigie Dodds  (Sugarbabes, Kano, One Eskimo) with the album being mixed by Grippa (Faithless, Dido).
Fans of Jamaican riddims, African beats, soul, rap and rock will all find something to fire them up in the mix, this is a band who blend a variety of ingredients into something uniquely their own. This next  release is a double single and includes the inspiring track, 'Barefoot Hope' and a tribute track to Nelson Mandela " Mr Mandela", both being released in Germany  South Africa and the UK with live shows in  all three countries. It feels like big things are on their way for Trenton and Free Radical, so best to catch them now while the buzz is still  underground.
Watch "Mr Mandela" video, check out Trenton and Free Radical's Tour Dates… and download "Mr Mandela" here.