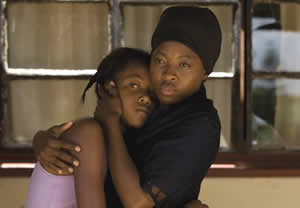 One of the most moving and magical movies to come out of South Africa is going to be screened in London this weekend and Monday.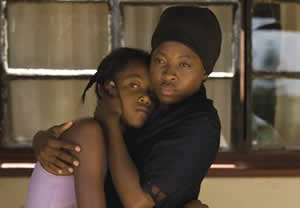 "Life, Above All (Chanda's Secret)" is a heartbreaking drama set in South Africa. In it, filmmaker Oliver Schmitz explores and offers insight into cultural taboos, adolescence and religion through the lens of a young girl's experience of her mother being diagnosed with HIV/AIDS. The result is a moving exploration of a poorly understood and much-feared disease that is at once artful and accessible.
The film has been selected as part of the Human Rights Watch Film Festival, along with 4 other dramas and 16 other documentaries from around the world.
Many of these films will be followed by Q&As with the brave filmmakers and the subjects of their films. Five of the films in the Festival are from or about countries in Africa incuding two documentaries and a drama about Kenya; "Life, above all" from South Africa; and a documentary set against the back drop of the 1998 conflict in DRC.
Screening Times for 'Life, Above All (Chanda's Secret)':
Curzon Soho: Monday 28 March, 16.00
The Festival closes on 1 April.
You can view the full programme online at: http://www.hrw.org/en/iff/london