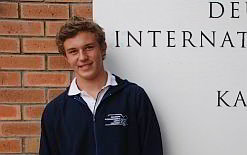 South African grade nine pupil Luke Taylor has made it into the finals of the 2011 Google Science Fair competition, beating more than 7 500 entrants from over 90 countries with a computer program that enables a robot to act on instructions given in English.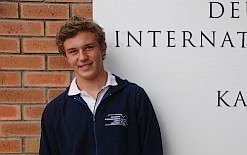 Taylor attends the German International School in Cape Town and is a self-described "robotics junkie".
Although he recently turned 15, he entered the competition before his birthday and is competing in the age 13 to 14 category with four other finalists.
The winners will be announced at a ceremony at Google's headquarters in Mountain View, California, on 11 July 2011.
The grand prize is a US$50 000 (R339 000) university scholarship and a trip to the Galapagos Islands, 1 000km off Ecuador's mainland.
If Taylor wins his category, he will take home, among other prizes, a $25 000 (R169 000) scholarship and a personalised Lego colour mosaic set.
There are also categories for ages 15 to 16 and ages 17 to 18 – both of which have five finalists.
Taylor, who found out he was in the finals on his recent birthday, said: "It was great. I was sitting in my bedroom, refreshing the Google blog, when my name popped up. I flipped out, fell back on my chair and then ran around the house."
He said he hoped his programme could be used to help bed-ridden people so they could give instructions like: "Robot, go fetch a cup of juice."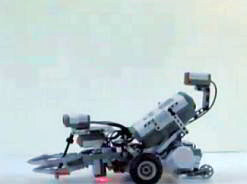 Keeping cool
"Programming robots can be slow and challenging. In trying to assist a beginner with the NXT Mindstorms set (a programmable robotics kit released by Lego), I asked myself whether it would not be possible to design an application that could translate English instructions directly into compilable code that the robot could execute," said Taylor of his competition entry.
"If successful, it should be of great assistance to those struggling with existing graphic- and text-based programming languages."
Taylor's entry, named Tribot, uses an application developed by him called "Simple", which analyses and translates English sentences into the programming language of C-code.
Taylor has never had any formal training in software development or robotics coding and is currently working on modifications to improve his design.
"I am feeling the pressure, of course, but I'm doing my best and trying to keep it cool.  I am allowed to modify the project and I am working on voice recognition," he said.
Stiff competition
Taylor's is facing stiff competition in his category from his four rivals: Michelle Guo, Anand Srinivasan, Lauren Hodge and Daniel Arnold – all from the US.
Guo's project is an attempt to find ways to curb Alzheimer's disease, which is the fifth-leading cause of death in people aged 65 and older. He has found that cinnamon and herbal sensitisers could have a positive impact on those suffering from the disease.
Srinivasan's project looks into ways that could make prosthetics more manoeuvrable – like a person's original limb – with the use of electroencephalography.
Hodge is experimenting with ways to decrease cariogens in chicken meat, while Arnold's innovation involving the testing of railway switches could help eliminate train accidents.
Source: MediaClubSouthAfrica   http://www.mediaclubsouthafrica.com/