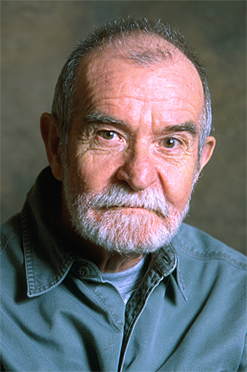 South Africa's Athol Fugard is to be honoured with a special Tony award for Lifetime Achievement in the Theatre. In its citation the awards committee described him as a playwright "whose art has always spoken out against racism and who continues to be an active voice for freedom and equality".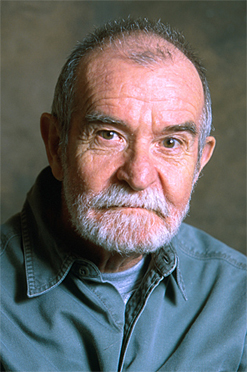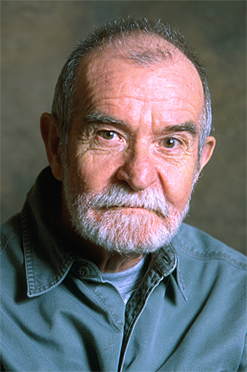 The world-renowned Fugard will receive the award at the 65th annual Tony ceremony in New York on 12 June 2011. The awards are considered the highest US theatre honour, equivalent to the Oscars for film, the Grammys for music and the Emmy Awards for television.
Master dramatist
Fugard – who is also an accomplished actor, fiction writer and director – is best known for his poetic, philosophically toned political plays which opposed the apartheid system in South Africa. He is also famed for his only novel which he wrote in 1980, Tsotsi, which was adapted for the big screen by South African director Gavin Hood and won the 2005 Academy Award for best foreign language film.
Fugard was born on 11 June 1932 in Middelburg in the Karoo region of the Eastern Cape and grew up in Port Elizabeth, about 340km to the south.
After school he went to the University of Cape Town to study philosophy and social anthropology, and became a boxing champion on campus. But just before his final exams in 1953, the young Fugard dropped out of university to hitchhike through Africa and later became a deck hand on a ship, sailing the world for two years.
After this he returned to South Africa and in 1956 married Sheila Meiring, then a University of Cape Town drama student. Meiring went on to become an acclaimed novelist and poet.
In 1958 the couple moved to Johannesburg and Fugard got a job as a clerk in the Native Commissioner's Court. This working environment made him acutely aware of apartheid's injustices, which became a recurring theme in his plays.
In the same year, Fugard set up a multiracial theatre in Johannesburg called the Rehearsal Room, where his first full-length play No Good Friday was performed. This 1959 production was heavily influenced by the playwright's experiences of the city's slums.
His second play, Nongogo, also came out in 1959 and told the story of a woman who had been a mineworker's prostitute. Following this production, Fugard secured his first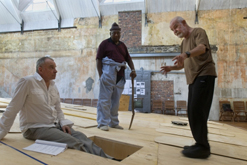 paying position as a stage manager for the National Theatre Organisation.
In the early 1960s Fugard returned to Port Elizabeth and worked with a theatre group called the Serpent Players – so called because their first performance was held in an old snake pit at a zoo.
International breakthrough
Fugard's first major play The Blood Knot was written in 1961 and established his reputation both locally and abroad with versions staged in London and New York.
It was set in Korsten, then an impoverished non-white industrial area in Port Elizabeth, and deals with the lives of two brothers who fall on opposite sides of the racial divide.
The Blood Knot later became part of a trilogy known as The Family, including the plays Hello and Goodbye (1969) and Boesman and Lena (1969). These also dealt with destitution in Port Elizabeth.
Soon after The Blood Knot was produced, the South African government passed harsh laws that prevented racial mixing among casts and audiences in theatres.
The next blow for Fugard came in 1967 following a BBC broadcast of The Blood Knot – the South African government's reaction was to confiscate Fugard's passport for four years.
He was permitted to leave the country only in 1971 to direct Boesman and Lena at the Royal Court Theatre in London.
Many of Fugard's works were banned during the apartheid era in South Africa because legislators deemed their subject matter subversive and controversial.
Acting career
Fugard has appeared as an actor in several international films including Meetings with Remarkable Men (1979), Ghandi (1982) and The Killing Fields (1984). Interestingly, US Hollywood actor Danny Glover has acted in a string of Fugard plays, including The Island, Sizwe Banzi Is Dead, The Blood Knot and Master Harold … and the Boys.
Fugard has acted on stage in South Africa, London, Broadway, off-Broadway and in regional theatres in the US. He has also acted in film adaptations of his plays Boesman and Lena and The Road to Mecca, which he wrote in 1984.
Over the years Fugard has received six Tony nominations, including four for Best Play: Sizwe Banzi is Dead and The Island in 1975, A Lesson from Aloes in 1982, Master Harold … and the Boys in 1982 and The Blood Knot in 1986.
He is currently a professor of drama at the University of California in the US.
SA puppet company also scoops a Tony
Fugard won't be the only South African award recipient at the Tonys in June after it was announced in May that Cape Town's Handspring Puppet Company had won a special Tony Award for making life-size and life-like cane-and-plywood horse models for War Horse, a highly successful West End and Broadway play.
War Horse has also been nominated for a Tony in the Best Play category, but the results of this recommendation will only be announced at the ceremony in New York on 12 June.
Source: MediaClubSouthAfrica   http://www.mediaclubsouthafrica.com/