A team of three determined South African women will soon embark on an epic 16 000km rally from UK to Mongolia to raise money for two charities,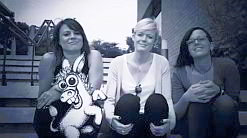 the Christina Noble Children's Foundation (CNCF) and the Pink Drive Campaign.
Joanne Theron, Shannon Davis and Gene Arundel – all from Johannesburg – will begin their daring journey on 23 July 2011 in London with Ulan Bator, Mongolia, as their final destination.
The local team, called 1 000 Names And a Donkey – a reference to their equine mascot – have decided to use an ambulance as their mode of transport, which they will donate to the Mongolian people once they get to Ulan Bator.
Teams from around the world participate in the event and each is tasked with raising a minimum of R11 000 (US$1615), which is split between two charities.
The official rally charity is the CNCF, which helps underprivileged people in Mongolia, while the other charity is the choice of the individual teams.
The South African team's chosen charity is a Johannesburg-based campaign for cancer called Pink Drive. "We chose this charity as a tribute to our teammate Gene's mom who is currently fighting her second case of cancer," said Theron.
"It might seem a little crazy to take on this challenge in an ambulance, but the reason we decided to do this is because we felt that the donation of a vehicle that will save lives will make the long, difficult road ahead worth every kilometre," the team said.
Because of Mongolia's poor economic status and lack of funds for public services, the need for emergency vehicles is high. A large number of Mongolian citizens live a traditional, nomadic lifestyle, which means they have to travel for a few days to get to a hospital. The creation of a national ambulance service is therefore a priority.
Story behind the name
"We wanted to take 1 000 people with us to Mongolia, but we couldn't do that so we decided to take their names instead and put them on our ambulance," said Arundel.
The team set a goal to collect R100 (US$15) from 1 000 generous people. Each donor will get his or her name placed as a sticker on the ambulance. "We will carry their names on the journey to Mongolia, to be seen and honoured by those in need of this most appreciated donation. The more you donate, the bigger your name gets to appear on the ambulance," said Davis.
When it came to choosing a mascot for the team, the ladies chose Dan the donkey to lead them through their long travel.
The team will drive from London to France, then Germany, the Czech Republic, Poland, Ukraine, Russia, Kazakhstan, and Russia again before arriving in Mongolia. They are hoping to complete the journey in four weeks.
Making a difference
Theron, a graphic designer, decided to take part in the Mongol Rally to step out of her ordinary daily life.
"Mongolia is destined to be one of life's most challenging and rewarding journeys. I am excited to see what the world has in store for us. I want to get out there and push every boundary the road ahead might throw in our way to slow us down. I believe that if we can do this, we can do anything."
Davis, a graphic-motion designer, wanted to take part in the rally to help raise money for cancer. "I have a number of people, very close to me, who have been, both directly and indirectly, affected by cancer. I would like to play a small role in beating this disease."
Davis said she also chose to do the rally to challenge herself. "I believe that if I can do this, I will be able to handle pretty much anything this life has to throw at me."
Arundel is a photographer currently living in London. She has seen her mother battle cancer and wanted to participate in the rally to raise money for the cause.
"In June of 2010 my mother was diagnosed with cancer for the second time. To see someone who I love so much go through all the pain and emotional turmoil over the last year has not been easy. Taking part in the 2011 rally, with my primary focus being that of raising money for the fight against cancer, seems more necessary now than ever."
British adventurer Tom Morgan founded the Mongol Rally in 2004 with just six teams participating in the first year. About 200 teams will take part in this year's rally, organised by the League of Adventurists International Limited, a company started by Morgan.
The teams in this year's rally come from Canada, South Africa, Germany, Australia, Spain, France, and Czech Republic. They will travel through up to 14 countries, depending on the route they choose, four mountain ranges, and three deserts without any support vehicles.             Source: MediaClubSouthAfrica   http://www.mediaclubsouthafrica.com/