It's no wonder Khulekani Magubane has produced 17 books by the age of 22. The young man possesses energy, something all good writers need. You can hear it in his tone, which is quick, sharp and electric.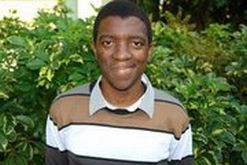 Wolfgang Amadeus Mozart, Herman Melville and more recently, Jonathan Safran Foer, were precocious artists who produced some of their best work in their twenties. And while Magubane might not yet have reached those heights, he is certainly similarly prolific.
Magubane's 18th book is due for publication later in the year. The thriller, titled McClew Brothers: Dark Maiden, follows a trio of detective brothers as they try to solve the case of missing priceless artwork.
Magubane, who comes from the small town of Estcourt in the KwaZulu-Natal Midlands, gains his inspiration from his surroundings, which he says teems with interesting stories and people.
"I based a lot of my characters on the colourful personalities that come from Estcourt," he said.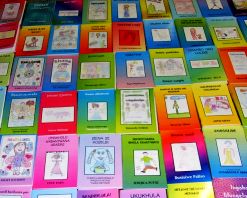 The young wordsmith's keen observation of social phenomena allows him to incorporate topical issues such as HIV/Aids and crime into his stories. He takes real-life tales and interprets them from his own perception.
"I have a passion for telling stories. I am one of those people who have a lot to say. Issues that I care about tend to make better stories."
Developing literacy and local writing talent
Magubane's books are mainly targeted at teenagers and young adults. He has been published by Felicity Keats since he was a teenager.
Keats founded her company umSinsi Press in 1995. The niche publishing group prints and distributes books written by members of the Dancing Pencils writing project, which aims to uncover local talent and promote literacy through mentorship, skills transfer and use of the mother tongue.
Members of the group are able to develop their creative skills and get useful feedback in a safe working environment. Online courses are also on offer.
The best stories are selected for publication, and are sold through various outlets including Kalahari.net, Amazon UK, and the umSinsi website.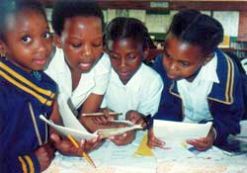 There is no discrimination – no matter the topic, if the story is good enough it stands a chance of being published. The group's oldest author is 94, and the youngest is a tender five years of age.
Magubane discovered Keats through the Dancing Pencils project while in high school.
Values, virtues and a support system
One of Magubane's greatest influences was his mother, Sethembile. As a priest, she laid the religious foundation in her son's life. And as a poet and trained Dancing Pencils mentor, she inspired Magubane's foray into writing.
He was the last of four children – he has one brother and two sisters – and grew up in a deeply religious home.
Despite this, Magubane does not regard himself as merely a religious person, but instead as one who has taken personal steps towards building a relationship with God. This, he said, is why he calls himself a born-again Christian.
These values have shaped him. Like most precocious people who became successful, he received a lot of support from his parents. His father always drummed into him the importance of education while his mother encouraged him to follow his dreams and to work hard.
Amongst the many virtues learnt from his Zulu culture, one stands out.
"One thing that I believe should not be forgotten is respect," he said, referring to respect particularly for elders and people in authoritative positions.
He firmly believes that discussion is the one method that can help overcome challenges. The message in many of his books is clear – that unity amongst mankind can be achieved if people learn to understand each other. This, and the sharing of ideas, he believes, can foster mutually beneficial solutions.
"I come from an environment where I am encouraged to speak my mind. We always sought discussion to find resolutions," he said.
Writing influences
Magubane looks up to great South African writers such as Zakes Mda, Wilbur Smith and Sifiso Mzobe. Mda's Black Diamond is the sort of contemporary novel the young author would like to emulate.
As for his technique, he does what authors call auto-writing, whereby he writes freely without scrutinising every sentence.
However, in spite of his success, he is still prone to feelings of self-doubt and self-worth like many other authors.
"There are so many great writers in the world, I sometimes wonder if I should call myself a writer," he said.
Looking ahead
For anyone wanting to be a novelist, Magubane recommends a lot of reading. He also advises them to get their work exposed and read by as many people as possible.
"It is daunting but you do not have to be shy. Just get the work out there."
For now, he feels he needs to broaden his circle of fellow writers and learn from them so that he can evolve.
He has already completed his journalism degree at the Durban University of Technology and would love to turn it into a career. He currently works for Invo Tech Communications Department and is a freelance writer for Genuine Magazine.
Magubane wants to usher in a new generation of South African writers by, one day, establishing his own publishing house that will distribute work by young scribes.
With the literary world firmly in his grasp, the energetic Magubane may yet be mentioned amongst the Mdas, Patons and Gordimers as one of South Africa's foremost writers.
Source: MediaClubSouthAfrica   http://www.mediaclubsouthafrica.com/