Rumours on the internet are that Formula One boss Bernie Ecclestone may be close to signing a deal that would bring back a South African Grand Prix.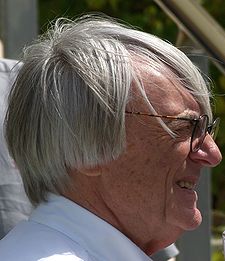 A South African website has quoted 80-year-old Bernie as saying the race could be back in South Africa within two years, and that a contract is only "weeks away from signing", depending on approval from his lawyers.
This'll be good news for those who remember the old Kyalami days, when Jody Scheckter ruled the road and entertained the masses with his fast cars. For those who don't remember – Jody was incredibly talented but wild and dangerous – and notorious for causing one of the worst car crashes in the history of Formula One racing. He won 10 Grand Prix events during his career and became World Champion in 1979. The South African retired a year later at the age of 30.
The last Formula One race held in South Africa was in 1993 where it was won by Alain Prost's Williams. Ecclestone has hinted that although it may be revived soon, Cape Town is likely to be the new venue rather than Kyalami.
The news will please Bob Fernley, deputy team boss of Force India, who just days ago lamented that there should be a race in Africa, saying "it's the only major continent that we're not working on and I'd like to see us go back there."
Ecclestone, whose daughter Petra (22) recently bought the most expensive house in the USA (former home of late Hollywood producer Aaron Spelling),  is quoted by IOL as saying "It'll be good to be back in South Africa. We were very happy when it was here in the past."