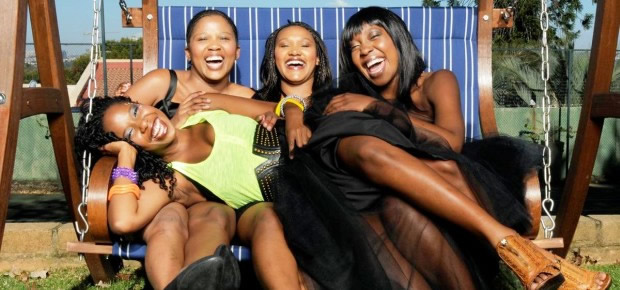 South African President Jacob Zuma proved he's not just a political leader, but also a proud father, by using his official Twitter page to tweet a message about his daughters' new television show.
Earlier today Zuma tweeted: "I encourage you all to tune into channel 107 Tonight on dstv at 7pm for a new sitcom 'it's for life' it promises to be great #itsforlife"



The new show features Zuma's daughters Gugulethu Zuma (as Coco) and Nokuthula Zuma (as Jabu), as well as Nkuli Sibeko-Bortman as Zanele and Thalitha Ndima as Sam.
According to the show's website the sitcom "zeroes in on the lives, relationships, loves and dramas facing four young black women living in South Africa". Tonight's first episode sets the scene with three of the women discovering a squatter in their home…whom they are legally unable to evict.
The producers are hoping this will become a homegrown hit, and with Zuma's tweets behind them they're off to a good start.
Gugulethu is already known to many South African viewers who've seen her in a recurring role on the SABC3 soap 'Isidingo'.
Her father only recently launched his Twitter account a couple of months ago, with his first message being somewhat more official: "Democracy is flourishing in South Africa, thanks to the active participation of all citizens. It's wonderful. Vote 18 May!"
At the time, his spokesman Zizi Kodwa said that the South African President "decided to join the world of Twitter to better communicate his activities and reach a wider audience both young and old, domestic and abroad."