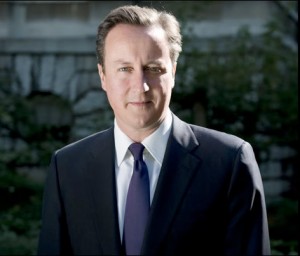 President Zuma will be receiving UK Prime Minister David Cameron today in Pretoria during the PM's shortened three-day working visit to Africa. The African trip had to be cut back from 5 days amidst the phone-hacking scandal currently besieging the British press, police and politicians – all of which require's Cameron's attention.
The enquiry into the 'News of the World' phone-hacking scandal, coined Operation Weeting, has become Scotland Yard's largest police investigation in Britain.
In the latest development surrounding media mogul Rupert Murdoch's 'News of the World' and its apparent tactics of hacking thousands of people's telephones in a bid to source news, Scotland Yard's chief Sir Paul Stephenson has resigned, creating a major crisis for the Metropolitan Police.
Sir Paul's resignation was fueled by his links with a former editor of the shamed newspaper, Neil Wallis, who was arrested last week. Sir Paul admitted their ties could hamper the investigation. It's also been revealed that Sir Paul enjoyed thousands of pounds worth of free hospitality at a luxury health spa for which Wallis was the PR.
During his resignation speech, Sir Paul took a swipe at the British Prime Minister, saying: "Unlike Mr Coulson, Mr Wallis had not resigned from News of the World or, to the best of my knowledge, been in any way associated with the original phone-hacking investigation".
He was referring to the PM's employment of Andy Coulson, a former editor of 'News of the World' (2003-2007), who stepped down as the PM's advisor in January when speculation about his possible involvement or knowledge of the phone-hacking began, as well as alleged links to police bribery made by the newspaper.
Cameron was informed of Sir Paul's resignation via phone just shortly after his plane took off from Heathrow. He will forge ahead with the trip, meeting with Zuma (where they are likely to discuss Libya), attending an event with Archbishop Desmond Tutu to celebrate South African icon Nelson Mandela's 93rd birthday, and visiting a football training academy where the UK's Premier League are promoting football in South Africa.