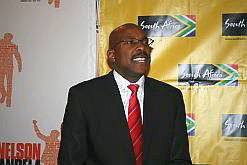 The International Marketing Council of South Africa (IMC) has added its voice to the Mandela Day drive with the launch of Play Your Part, a campaign designed to get all South Africans doing something, whether big or small, to contribute to a better future for all.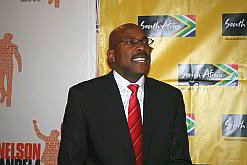 The initiative was launched at the Nelson Mandela Foundation in Johannesburg on 13 July 2011.
Miller Matola, CEO of the IMC, said: "A nation of people who care deeply for one another and the environment in which they live, and who take action by doing something positive, whether big or small, is good for everyone.
"There are a number of stories and real life experiences ready to be told of people and organisations that are making a positive difference – these stories should be told to lift our spirits and inspire everyone to play their part."
Matola said the campaign complements the Mandela Day campaign which is celebrated on Nelson Mandela's birthday on 18 July, asking people to take 67 minutes of their lives to try and make the world a better place.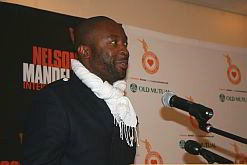 This year's theme for the UN-recognised day is "Take Action. Inspire Change. Make Every Day a Mandela Day".
To become active supporters of the Play Your Part movement, visit www.playyourpart.co.za and join the Play Your Part Facebook page.
"The ethos and legacy of Nelson Mandela is important for the country and not for a single organisation because it carries the values of what this great nation should be about.
"For us it sets an example of what we should do. Therefore it is important that we all contribute towards making a difference in the country," said Matola.
Mandela Day initiatives
The publicity drive promoting Mandela Day kicked off with the launch of Mandela Mondays on 6 June.
This drive encourages people to do something worthy for the next individual, the community or the environment in which they live at the beginning of each working week.
Cheesekids for Humanity, a youth NGO, will facilitate volunteer work in the major cities of Johannesburg, Durban and Cape Town for Mandela Day.
It's targeting 6 700 youngsters to take part in the identified activities, which will take place on 17 July because the following day is not a public holiday.
Busses will pick up volunteers up at Innes Free Park in Sandton, Gauteng, to take them to the various volunteer projects.
The Bikers for Mandela Day initiative, led by 25 motorcycle enthusiasts, got under way on 11 July. These bikers will donate 67 minutes of their time at seven rural community projects across the country along their 2 200km drive.
The team will visit the provinces of Gauteng, Free State, KwaZulu-Natal and Mpumalanga, as well as Swaziland, before returning to Pretoria on 18 July.
Source: www.mediaclubsouthafrica.com