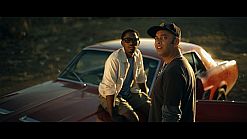 South African production Skeem scooped the coveted Audience Choice Award at the recent Abu Dhabi Film Festival (ADFF), showing that locally directed motion pictures pose stiff competition among industry heavyweights.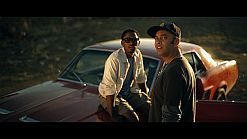 The festival ran from 13 October to 22 October 2011.
Made by South African Tim Greene, Skeem was pitted against films with big-name directors like Martin Scorsese, Wim Wenders, George Clooney, Steven Soderbergh, Werner Hertzog and Terry Gilliam.
The Audience Choice Award came with US$50 000 (R402 000) in prize money.
Greene said: "I set out to make a film that people would want to see, and so to know that they enjoyed it is immensely gratifying. If you look at the cast lists of the films we were competing against, they're all A-list Hollywood celebs."
Greene added that the honour made him proud of South African stars and that he was humbled by the recognition.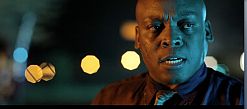 This is Greene's second feature film after 2004's A Boy Called Twist, which centred around a young Cape Town beggar and was based on Charles Dickens novel Oliver Twist.
Skeem will be released in South African theatres on 28 October 2011.
The film, set in a rundown resort, follows the comedic exploits of a group of small-time crooks and greedy holidaymakers as they try to get their hands on a box full of money.
It boasts an all-star South African cast who have featured in some of the biggest films made in South Africa. They include: Kenneth Nkosi, Rapulana Seiphemo, Casey B Dolan, Grant Swanby, Terence Bridgett, Zikhona Sodlaka, David Isaacs and Kurt Schoonraad
Zaheer Goodman-Bhyat, the film's producer, said: "To actually win the audience award is a dream come true. To think that our local comedy film can travel and can be relevant to a global audience and compete successfully with the best films in the world gives me hope for the future of South African films."
Bhyat added that the nomination in itself was an honour.
Made in the Middle East
The Abu Dhabi festival has been an annual event since 2007, with the aim of livening up film culture in the Middle East.
When it was started it was known as the Middle East International Film Festival, with a commitment to showcasing work by filmmakers from that region. This has changed to include international films.
This year saw films, producers, directors and actors being honoured in the following categories: the Narrative Feature Competition; New Horizons Competition; Documentary Feature Competition; Our World Competition; ADFF Audience Choice Award; ADFF Fipresci Award, and ADFF Netpac Award.
Awards with the highest prize money of $100 000 (R807 000) went to the: Best Narrative Film, Chicken with Plums, by Marjane Satrapi; Best Film, Stories Only Exist When Remembered, by Julia Murat; and Best Documentary, Position Among the Stars, by Leonard Retel Helmrich.
The prize money received by winners ranges from $15 000 (R120 000), $20 000 (R161 000), $25 000 (R202 000), $50 000 (R402 000) to $100 000 (R807 000).
SA's booming film industry
South African films are notching up top honours at international festivals and award shows, which is testament to the country's growing and vibrant industry.
Hollywood has even used South Africa for film locations, with the next James Bond movie being filmed in Cape Town.
Other big-budget Hollywood films that have been filmed on location are Lord of War starring Nicolas Cage and Blood Diamond with Leonardo DiCaprio.
This has had a ripple effect with South African actors and actresses getting parts in international productions. These include Terry Pheto in The Bold and the Beautiful and Nondumiso Tembe in True Blood.
Tsotsi, directed by South African Gavin Hood, gave Pheto an international boost after it won an Academy Award for best foreign language film in 2006. The gritty drama focuses on the life of a young gangster from Soweto.
Source: www.mediaclubsouthafrica.com