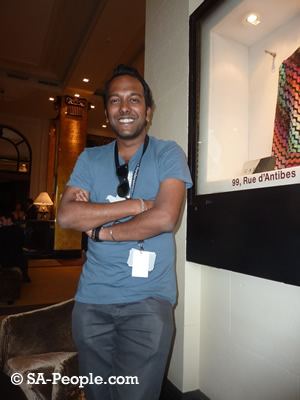 A huge congratulations to South Africa's Nashen Moodley who has been appointed Director of Australia's Sydney Film Festival, making him the first Director that the Australians have 'imported'. And, as Durbanites know, he's worth it!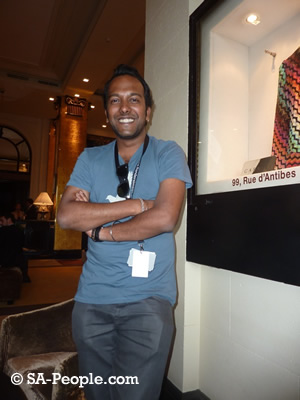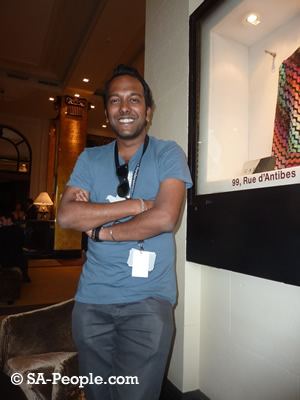 Fast-talking movie maestro Nashen has played a crucial role in the development and management of the Durban International Film Festival (DIFF) for the past decade, and is well known and admired at Film Festivals around the world.
Messages of congratulations have started pouring in, with one Facebook member summing it up:
"Huge congrats to Nashen! This is richly deserved, and an amazing thing to happen, yet also a massive loss for South Africa and to all the local filmmakers who have benefited from his insights and support over the years… Forward to SA-Oz connections!"
Peter Rorvik, director of the DIFF, congratulated Nashen in a statement today, saying that "Nashen has established a reputation as an astute and world-respected film programmer, and whilst his departure is a great loss to DIFF, it is for Nashen a big step into the international arena, and deserved recognition of his skills."
Rorvik said that "the city of Durban will miss this popular personality, and we will certainly maintain our relationship with him."
Nashen, who will continue to also be involved in the selection of films for the Dubai International Film Festival, said "I have so enjoyed these past 11 years, and as I embark on this exciting new challenge, I am happy that DIFF is in a position of great strength and opportunity."
The 33-year-old said his intention is to "remain closely connected to African cinema and filmmakers and I will remain a friend and keen supporter of DIFF."
Chris Freeland, chairman of the Sydney Film Festival, remarked that Nashen's "strong international film festival connections and curatorial flair ensure that Sydney will continue to be presented the best films and filmmakers from around the world; whilst highlighting the great films and talent of the Australian film industry."
Nashen's accomplishments range from curating the first SA Film Festival in Tehran in 2006, to consulting at the International Film Festival Rotterdam and appearing as a regular expert guest at the Berlinale Talent Campus. He has also advised on various festivals, including India's International Film Festival of Kerala, South Korea's Busan International Film Festival and Africala in Mexico City.
Nashen will take up his new position in January 2012, replacing outgoing Sydney director Clare Stewart…and will immediately begin his task of scouting for films for Sydney 2012 line-up by flying to Utah for Robert Redford's Sundance Film Festival, and then the Berlin Film Festival.
The Sydney Film Festival takes place from 6 – 17 June, 2012.
The Durban International Film Festival takes place from 19 – 29 July, 2012.