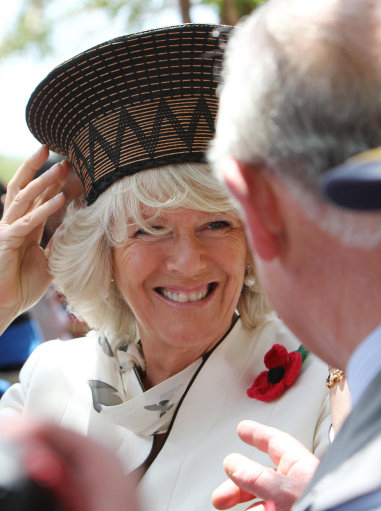 Prince Charles, the Prince of Wales, has had a 'whale' of a time in South Africa where he was accompanied by his wife Her Royal Highness The Duchess of Cornwall.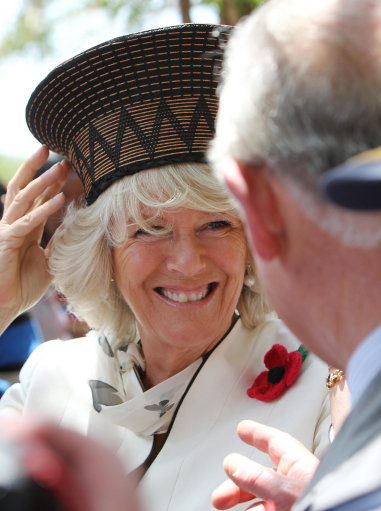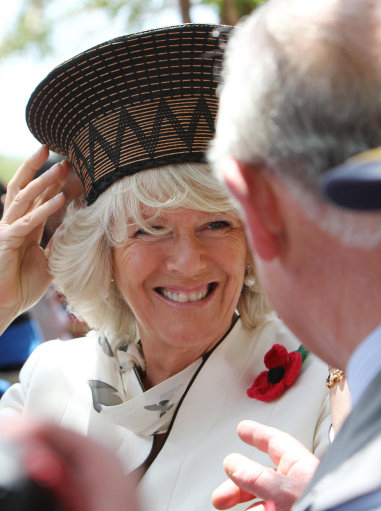 South Africa, a member of the Commonwealth, was included as one of the Prince's destinations in his Autumn Tour 2011, along with Kuwait, Qatar, and Tanzania. The British royal couple visited Johannesburg, KwaZulu-Natal and Cape Town.
You can view some of the highlights below, as well as comments from their Clarence House blog:
Johannesburg
"…The Prince of Wales and The Duchess of Cornwall spent a vibrant first day in Johannesburg, South Africa. They visited Freedom Square in Soweto, a women's refuge in a nearby township and the Nelson Mandela Foundation, where they were hosted by the former President's wife, Graça Machel. Additionally, The Prince attended a corporate leaders group on climate change, before The Duchess joined him for a garden party at the High Commission and a reception for UK Trade and Investment. The day finished with a meeting and dinner with the Acting President of South Africa and senior political leaders."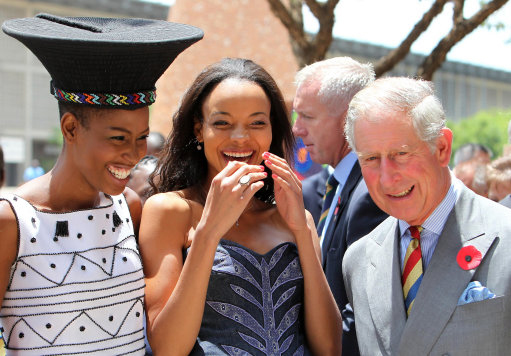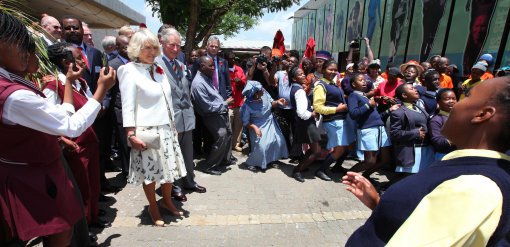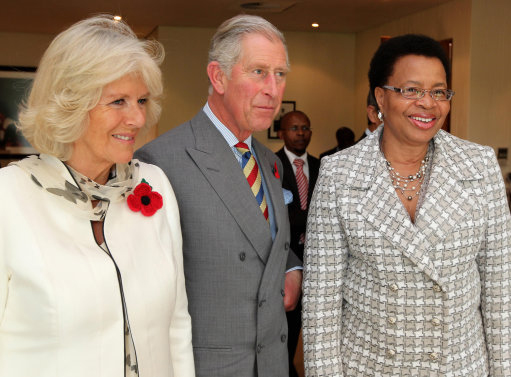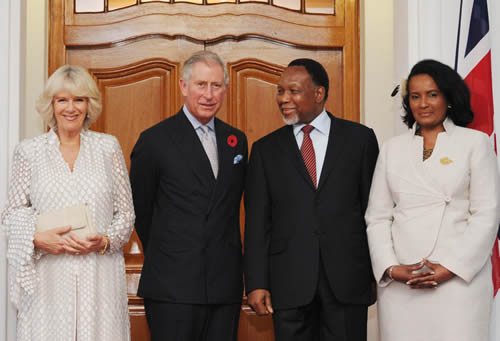 KwaZulu-Natal
Prince Charles and Camilla visited members of the Zulu community and exchanged gifts with King Swelethini at Ulundi Palace.
From the blog: "Later Their Royal Highnesses visited Phinda, a nature reserve and an excellent example of eco-tourism, where they hoped to observe the black rhino. WIth only 2000 left in the world, the black rhino is subject to a conservation campaign by the World Wildlife Fund (WWF). The Prince became President of the WWF in the UK this year and found out more about the charity's work during his visit."
View video footage:
httpvh://www.youtube.com/watch?v=dK9tCjxNocc
Cape Town
The Prince and The Duchess visited Kirstenbosch Botanical Gardens together, as well as a hake trawler to "see how sustainable fishing practices are being employed in order to protect fish stocks".
The Prince attended a reception to support the Campaign for Wool in South Africa and gave a speech at Cape Town University (UCT) about environment, climate change and then eed for global action.
The Prince of Wales also visited Kuyasa Township to view the environmental solar panel project, and together the couple attended a Sunday service at St. George's Cathedral where they met  the Anglican Archbishop of Cape Town, Thabo Cecil Makgoba and the former Archbishop, Desmond Tutu.