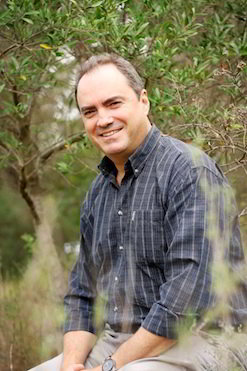 Invasion biologist Prof Dave Richardson of Stellenbosch University (SU) is the 2012 recipient of the John FW Herschel Medal, a top award of the Royal Society of South Africa.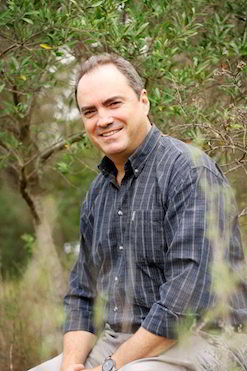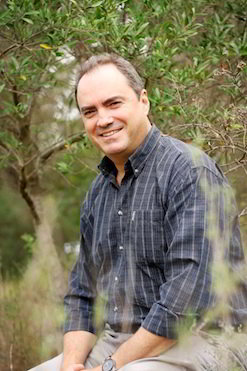 The prestigious award honours Richardson's multidisciplinary contribution to science in South Africa through his internationally recognised work on the ecology and management of invasive species.
The award is named after Sir John Frederick William Herschel, who lived from 1791-1871. He was a remarkable scientist, mathematician, astronomer, chemist, and experimental photographer. He was also exceptionally gifted in a number of other disciplines.
The Royal Society of South Africa is a renowned scientific organisation that promotes the advancement of all branches of science.
Richardson says the award is a great honour: "It is very gratifying to receive a nod from one's colleagues and peers and to know that one's work is appreciated. I am most flattered to join the illustrious list of recipients of the John FW Herschel Medal."
According to Richardson, South Africa is one of the leading countries in the world in terms of research outputs in invasion ecology.
Although the number of researchers in this field locally is small in comparison with other countries, South Africa's research is highly regarded and has been influential in shaping the rapidly-growing field of invasion ecology.
Richardson is the deputy director of science strategy at the National Research Foundation and Department of Science and Technology's (NRF-DST) Centre of Excellence for Invasion Biology, which operates from SU.
Advancing science in SA
Richardson is "passionately committed" to ensuring that science plays a prominent role in South African society.
He says awards such as the John FW Herschel Medal are important for South Africa as they create awareness of opportunities for scientists and the role of science in solving problems.
"Building a culture and society that can trust science is hugely important," he says.
He also hopes that the award will motivate scientists to apply themselves in addressing problems utilising a variety of disciplines.
Finding solutions
Richardson explains that the ecology and management of invasive species is an essential area of study for South Africa as the country has experienced severe problems with invasive species.
"South Africa has been called the 'tree invasion capital of the world'," he says.
There are several reasons for this, according to Richardson. South Africa, despite its rich biodiversity, has a very small area of natural forests and is very poor in native tree species that are suitable for forestry.
Early settlers recognised this and introduced hundreds of species of trees from many parts of the world, such as Australia, Europe and North America. Numerous tree species were widely planted around South Africa, and many of these have become invasive.
"Understanding such invasions and deciding how to manage them is crucial for ensuring sustainable ecosystem management in the country," he says.
Research findings on the ecology and management of invasions can also be shared with other regions of the world.
A love for invasion biology
Richardson studies the dynamics of plant invasions and is an international authority on trees as invasive species.
Much of his work has an important practical application as it provides guidelines to improve the management of invasive species. He is also interested in contributing to a theoretical framework and general models for understanding invasions.
Although plants are his primary focus, he has helped to develop risk-assessment protocols for introduced reptiles and amphibians.
Richardson studied forestry at SU, majoring in forestry science and nature conservation. He wanted to follow a career in commercial forestry, using pine and eucalyptus trees to produce timber.
In his final year he applied for a position at the now defunct Jonkershoek Forestry Centre, just outside Stellenbosch in the Western Cape.
His job was to study the spread and impact of invasive plants, mainly in the mountain catchments under the control of the Department of Forestry.
"Through this work I became fascinated in the general phenomenon of biological invasions," he says.
His career has focused on trying to understand the processes that lead to invasions; why some species are more successful as invasive species than others when introduced to new areas by humans; why some areas, habitats and ecosystems appear vulnerable to invasion by introduced species; and finding solutions to reduce the incidence of problematic invasive species.
He has recently published, lectured and consulted widely on issues such as invasive species in commercial forestry and agroforestry; the risks associated with using introduced plants in the production of biofuels, and managed relocation.
Other awards
Richardson is the recipient of the international Hans Sigrist Prize (2006), a National Science and Technology Forum award (2008), and a Rector's Award for Excellence in Research from SU (2007).
He received an A1 rating from the National Research Foundation in 2007, which recognises his international stature as a scientist.
He was elected a fellow of the Royal Society of South Africa in 2008 and a member of the Academy of Science of South Africa in 2009.
He is the editor of the widely acclaimed book "Fifty years of Invasion Ecology", published by Wiley-Blackwell, Oxford; 2011.
Source: www.mediaclubsouthafrica.com