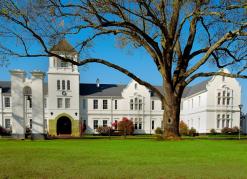 Three of South Africa's top schools have made it into the 2011 Global Education and Skills: An Oxbridge Guide publication, according to a report.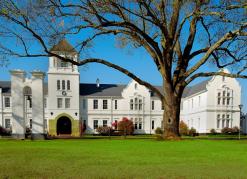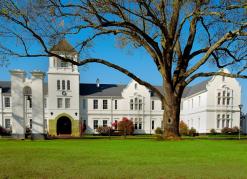 The guide is a collaborative effort between those old rivals, the student unions of Oxford and Cambridge universities in the UK.
Its aim is to give a broad perspective of schooling around the world, from nursery right up to college level. It shows the quality of schooling available, not just at private, exclusive institutions but also at outstanding government-funded schools.
About 55 000 copies will be distributed around the globe, to embassies and decision-makers in the public and private sector.
Queen's College in Queenstown in the Eastern Cape, Hilton College in KwaZulu-Natal and Benoni High School in Gauteng were included for their innovative approach to the development of their pupils.
Queen's and Hilton are boys-only colleges sharing more than 300 years of excellent schooling. Benoni High School is a mixed-gender school which first opened its doors in 1922.
Of the three, only the iconic Hilton College, opened in 1872 and later revamped to reflect its current Cape-Dutch architectural style, is an independent school.
The pride of Queenstown

The Benoni High School pipe band has garnered many accolades. (Image: Looklocal)
Queen's College, one of the oldest schools in the country, started in 1858. The honour of being listed as one of the 150 exemplary learning centres featured is all the more remarkable if one considers that Queen's is a normal government school.
Hayden Buchholz, the college's marketing director, says the selection process started in 2010 when the college was first approached by representatives from the two British universities.
"It was quite a lengthy process," recalls Buchholz, adding that inclusion is by invitation only.
The accolade will do much to attract positive local and international interest to the school – already noted in the increased number of applications for 2012, some from as far afield as Dubai.
"Schools are starting to run themselves as businesses," said Buchholz. "It is very competitive out there, and it is not just necessary to be good in terms of academia and sport, but also in cultural and social areas."
Queen's is a fully representative school, reflecting the diversity of the area in which it is located, with most of its students hailing from the province. The school has a 70:30 black-white ratio.
The college is likewise popular with Johannesburg parents who wish to send their boys to Queen's to grow up in the wholesome, rural environment of the Eastern Cape, adds Buchholz.
Basically, the guide looked at the school's diverse offerings, and how well it equips its pupils going into adulthood, says Buchholz.
A number of Queen's old boys have become successful and highly regarded adults in their respective fields, among them former Proteasbatsman Daryll Cullinan and Neville Koopowitz, CEO of major health insurance company Discovery.
Tradition and pride
In many respects Hilton College, located in Pietermaritzburg in KwaZulu-Natal, reflects the diversity of the modern world. Here pupils come together from as far as Europe and the Middle East, as well as the African continent.
While the manicured grounds and immaculate buildings speak of decades of tradition and pride, it is the quality of schooling that goes on inside these buildings which has built the foundation for over 130 years.
"Hilton is an all-boarding school," says Paul Guthrie, director of marketing at the college. "There is a strong camaraderie and bond between the boys, and good manners and gentlemanly behaviour still hold strong."
Guthrie believes the school stands out because of its emphasis not only on typical school based activities, but also on the development of its pupils into well-balanced individuals. The school has a leadership system that requires each Grade 12 pupil to take on leadership roles and respinsibilities.
"The idea is that Hilton boys learn early that they are part of a greater whole, that they live within a multicultural society and that they share a common humanity."
Top achievers
Benoni High School was established in 1922 and, with its motto of Quam Optime (Latin, meaning "better than the best), has proven itself to be a leader in academic, sporting and cultural activities.
While academic achievement is unquestioned, and matric pupils pass with consistently high marks, the school's teachers are also recognised by the Gauteng Department of Education as some of the country's best.
Since the early 1990s the school band has held national drumming and band champion titles without a break, and in 2006 it took the world title for Grade 4A at the Drum Corps world championships. Pupils also excel at public speaking, art and drama, especially at eisteddfods.
On the sporting front, the swimming and water polo teams are known for their success and competitiveness, as are the cricket, football and rugby teams.
Source: www.mediaclubsouthafrica.com
By: Emily van Rijswijck