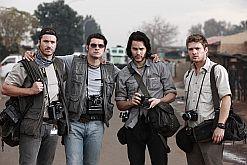 The Bang Bang Club, a film about four brave photojournalists in pre-democratic South Africa, has received seven nominations at the 32nd Annual Genie Awards, the Canadian equivalent of the Oscars.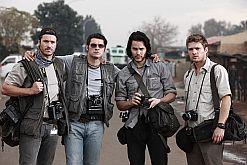 The winners will be announced at a ceremony in Toronto on 8 March 2012.
The film is based on real-life events that took place in townships across South Africa during the transition period between 1990 and 1994 after the abolition of apartheid and before the arrival of democracy.
This was when the four photojournalists – the late Ken Oosterbroek, the late Kevin Carter, João Silva and Greg Marinovich – risked life and limb to capture the violence that erupted in the townships at the time.
The film is nominated in the following categories: Best Art Direction/Production Design for Emelia Weavind; Best Cinematography for Miroslaw Baszak; Best Direction for Steven Silver; Best Music and Original Score for Philip Miller; Best Performance by an Actor in a Supporting Role for Taylor Kitsch; Best Overall Sound for Lou Solakofski, Stephan Carrier and Kirk Lynds; and Best Adapted Screenplay for Steven Silver.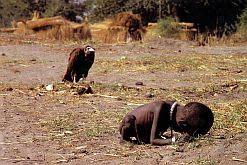 "Bang Bang Club has been a hit with audiences and critics alike," said producer Lance Samuels, head of production company Out of Africa Entertainment.
"It's a great honour for a South African co-production, which tells the story of a tumultuous and significant time in the country's history, to receive this level of recognition from such an esteemed industry body,"
Helen Kuun, CEO of Indigenous Film Distribution, the local distributor, said that the film combines action with some drama.
"What's really noteworthy about the Genie nominations is that it places the film right up there with Jean-Marc Vallée's Café de Flore, which received 13 nominations and David Cronenberg's A Dangerous Method, which received 11 nominations. It's a great achievement for a great South African film," said Kuun.
The film is also based on the 2000 book, The Bang-Bang Club: Snapshots from a Hidden War, by Marinovich and Silva.
Tension before democracy
In 1991 Nobel Peace laureate FW De Klerk, South Africa's last apartheid president, engineered the end of South Africa's much-despised racial segregation policy.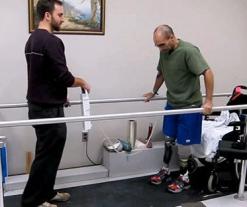 Now that freedom fighting organisations like the African National Congress (ANC), Inkatha Freedom Party and the Azanian Peoples Party were unbanned, and with high hopes of an election soon, party supporters in South African townships wasted no time in stamping their party's authority in their regions, eventually resorting to fighting for their territory.
The four journalists were there to document the violence through their cameras. They were known amongst their international peers as the Bang Bang Club, because they were unafraid to go where others wouldn't.
What happened to the club?
On 18 April 1994, during a gunfight between the National Peacekeeping Force and ANC supporters in Tokoza, south of Johannesburg, Oosterbroek was killed while Marinovich was seriously injured.
Deeply disturbed by the horrors he encountered during his career and troubled by other personal issues, Carter committed suicide in July 1994.
His death came just 14 months after winning the Pulitzer Prize for Feature Photography, for his now-iconic 1993 photo of a malnourished Sudanese youngster and a vulture lurking nearby.
Marinovich and Silva are still alive.
Marinovich also received a Pulitzer Prize – for Spot News Photography in 1991 – for his image of pre-1994 South Africa which showed a man attacked with a machete and then burned.
Silva stepped on a landmine on 23 October 2010 while on patrol with US soldiers in Kandahar, Afghanistan. He was on assignment for The New York Times. Both his legs were amputated below the knee.
Hardly nine months passed and Silva was back on assignment with new prosthetic limbs, although he wasn't fully recovered.
He told The New York Times at the time: "It was a matter of making the best of what I had. There will come a time when I can run, but for now I can walk."
Source: www.mediaclubsouthafrica.com
By: Ray Maota