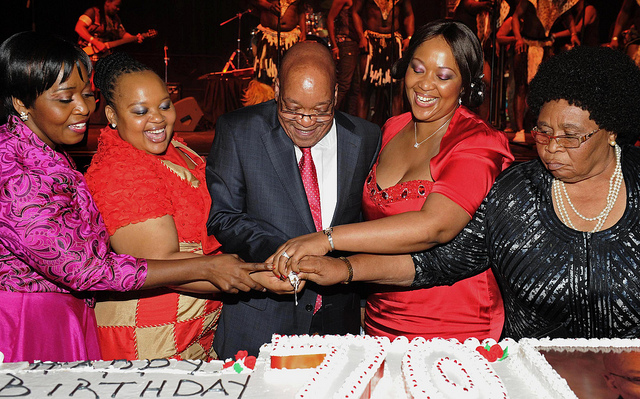 As the world's media scrambles incredulously to report on the upcoming wedding of South African president Jacob Zuma to his fourth wife, his press office has released the following statement setting the record straight on the state funding of his wive's lifestyles.
The Presidency has received enquiries from media houses relating to the pending wedding of President Zuma and his long-term fiancée Ms Bongi Ngema.
We wish to advise as follows:
The wedding will be a private family ceremony to take place in Nkandla next weekend.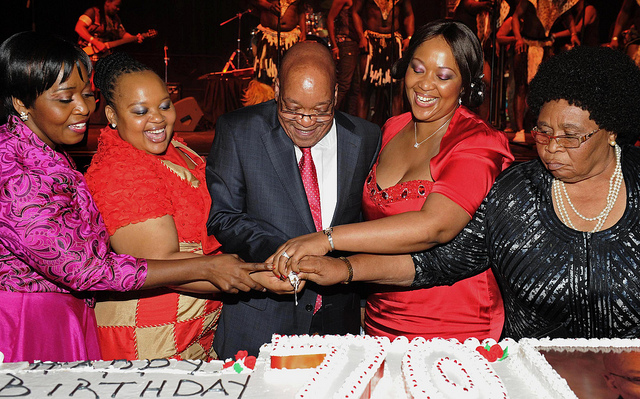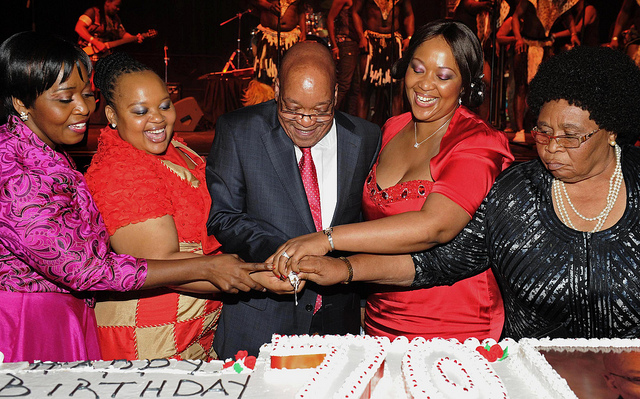 The private ceremony is to be paid for by the President. There is no government involvement or cost.
We request that that privacy of the couple and the family be respected.
Clarification on the maintenance of spouses:
There appears to be a belief in the media that government pays for the maintenance of the spouses of the President. This is grossly incorrect. The spouses pay their own living or household expenses, be it food, mortgages, lights, water and so forth. Nothing is paid for by the State in the four households of the spouses. They live in private homes.
The spouses have no constitutionally-defined roles, obligations or responsibilities and as such are not remunerated by the State. South Africa does not have a position of a "'First Lady" or "First Spouse" per se. There are however expectations that where possible and if requested, the spouses will provide support to the President in the execution of his duties, and specifically so at State and official functions. The Presidency therefore provides reasonable administrative, logistical and other support to the spouses to enable them to meet the expectations related to the nature of the office of the President. This includes the appointment of support staff such as secretaries to support the spouses, and also the payment of transport and related costs to enable the spouses to provide the said support.
Ms Ngema already has secretarial support provided for by the Presidency so there will be no change in support arrangements.
Guidelines on children:
The living expenses of the children are borne by the family and not government.
A dependent child, defined as a financially dependent child under the age of 18, and a financially dependent and unmarried child over the age of 18 but under 27 and studying full-time at a recognised secondary or tertiary institution, may utilise up to 60 single domestic economy class flights per annum to visit and reunite with their parents within the country at the cost of the Presidency. Travel costs beyond the allotted tickets are to be borne by the President. Dependent children under the age of eight are entitled to be escorted by their child minder. The child minder's tickets are subtracted from the 60 allocated to the child. School going children may also be assisted with transport to school. Otherwise the main living expenses are paid for by the parents.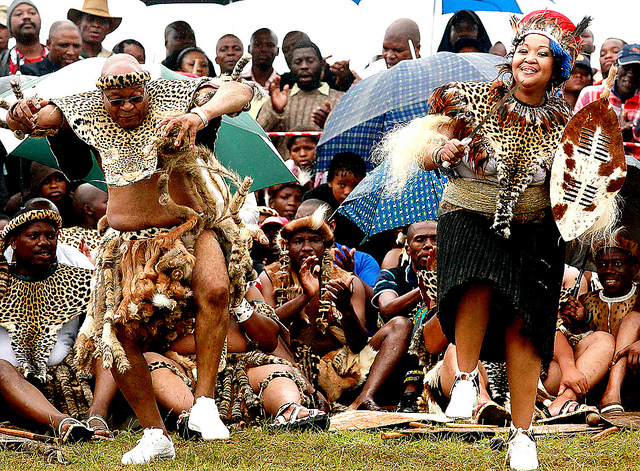 Website: www.thepresidency.gov.za