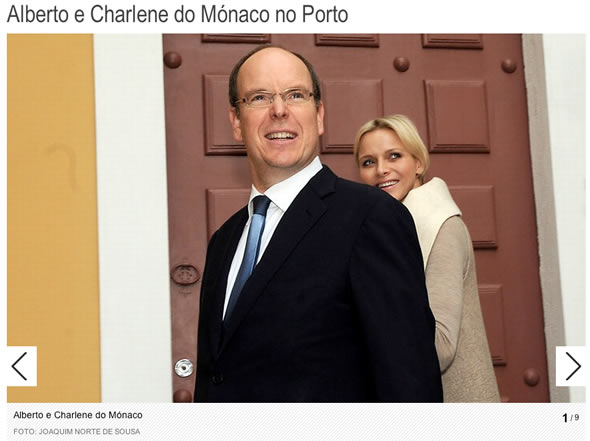 As malicious rumours swirled around Princess Charlene concerning the state of her marriage to Prince Albert II, the royal couple of Monaco put on a brilliant display of togetherness in Portugal.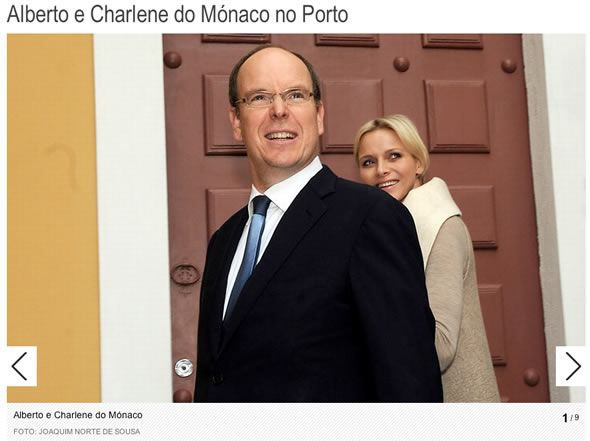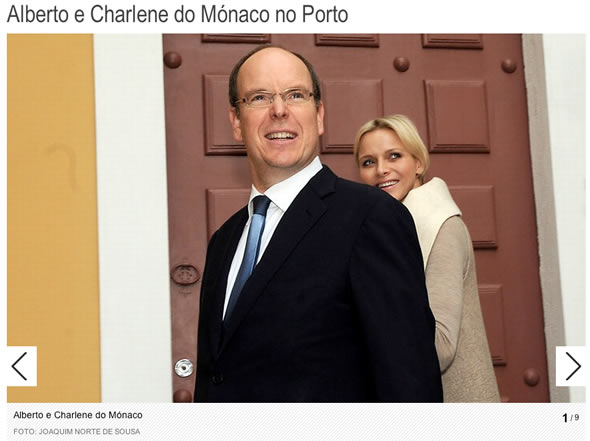 Princess Charlene positively radiated happiness as she and the Prince flew in to Porto, in Portugal, on Friday to be inducted into the Port Wine Brotherhood. The Brotherhood – aka The Confraria do Vinho do Porto – is a knighthood that was established in 1982 and includes other European royal members such as King Juan Carlos of Spain and King Albert II of Belgium.
Accompanied by Prince Albert's nephew Pierre Casiraghi, the couple enjoyed a luncheon before taking part in the enthronement ceremony which included swearing an oath to "give my support to the confraria and to continue fighting for the honour of port wine."
The obvious joy of the South African princess, will hopefully help dispel the latest rumours which claim that she's "depressed" over her failure to fall pregnant.
This latest skinner was sparked by a report in French Voici magazine that the Princess has allegedly signed a deal that upon providing the Prince with a legitimate heir, she will be allowed to leave the marriage. Her "depression" is that it's taking longer than expected, and according to Voici, she has banned all talk of pregnancy around the Palace. It's claimed that "she might have a smile on her face at official functions, but inside she is stressed and frustrated".
It would not be surprising if the Princess is indeed stressed and frustrated…by the constant rumours and negative reports that pursue her, and those in the media – and perhaps within the small principality – who seem intent on destroying her marriage.
The report would've gone unnoticed, but at the last minute the Daily Mail in the UK picked up on it and ran it as a headline story…even though a newer issue of Voici is already out on stands.
Although the Prince already has two children, they were born out of wedlock and therefore have no right to the throne.