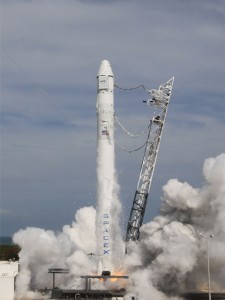 Elon Musk's private company, SpaceX, was forced to abort its rocket launch a second before lift-off this morning at Cape Canaveral Air Force Station in Florida, USA.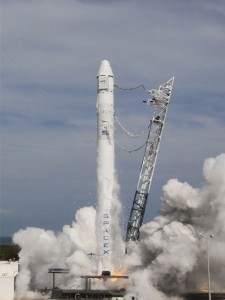 SpaceX (Space Exploration Technologies) was set to become the first commercial company in history to visit the International Space Station.
South African entrepreneur, Elon Musk, was tweeting live from Mission Control during the attempted launch. About four hours ago he tweeted a pic of his mission control console view and wrote: "Whatever happens today, we could not have done it without @NASA, but errors are ours alone and me most of all."
His tweets came to an abrupt halt about three hours ago when he wrote:
"Launch aborted: slightly high combustion chamber pressure on engine 5. Will adjust limits for countdown in a few days."
Some media have rushed to write headlines about 'failure' and 'embarrassment' – but the general public have rallied around Musk and SpaceX, pointing out that the abort proved that the Falcon 9's safety systems are working well and that this is 'rocket science' after all!
As one supporter said: "Better safe than sorry. There is only one chance to get it right the first time."
It's likely that the next attempted launch will be rescheduled for the 22nd May.
The mission is for the Falcon 9 rocket to place its Dragon spacecraft into orbit on a test mission to the orbital outpost.
According to the SpaceX press kit: "We stand at the dawn of an exciting new era in space travel: one in which NASA and commercial companies work in partnership to provide rapid advances in space transportation. This SpaceX mission is a milestone in that transition, marking the first time in history that a commercial company will attempt to send a spacecraft to the International Space Station, something only a few governments have ever accomplished. This is a demonstration mission, a test flight primarily designed to provide NASA and SpaceX with valuable insight to ensure successful future missions."