Stunning photographs of South Africa in the Seventies by renowned South African photographer Steve Bloom, are being presented by The London Festival of Photography this month. And on Monday (11th June), Steve will be giving a talk at the Guardian about photography in South Africa during the apartheid years.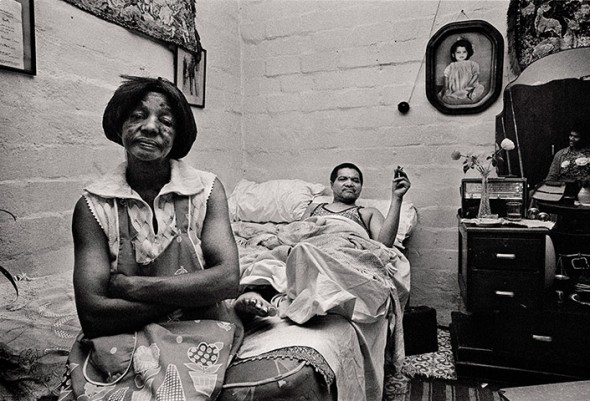 In 1977, aged just 24, Steve flew from Cape Town to London with a "pile of my South African photographs which reflected the mood of the time". A small number were published and exhibited internationally in the late 1970s and early 80s, but many remained hidden away for decades.
"Recently I delved into the archive and rediscovered these historic pictures which have now been painstakingly restored and many are being shown for the first time ever," says Steve, who's best-known for his wildlife photography.
The exhibition, which was launched at London's Guardian Gallery on the 31st of May, is aptly entitled "Beneath The Surface: South Africa in the Seventies" – since Steve's photos capture that critical moment in South Africa's history when the first real cracks of apartheid began to show.
At Steve's talk on Monday, Peter Hain will give an introductory talk, and a representative from The Steve Biko Foundation will make a presentation. The tickets include drinks and an exhibition publication.
The exhibition runs from 1 June until 28 June 2012.
Click here to PURCHASE TICKETS FOR STEVE BLOOM'S TALK
Click here for more info on the Exhibition (free)