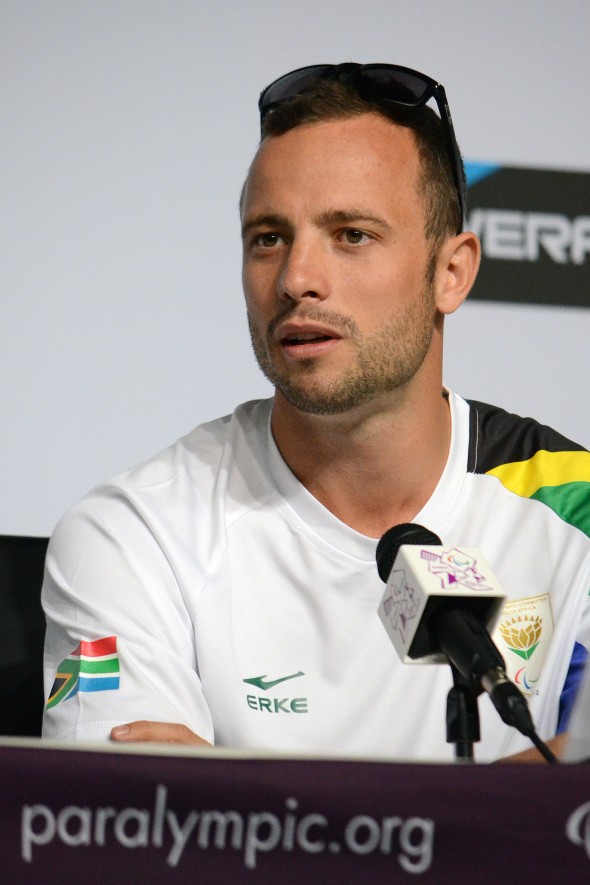 South Africa's Oscar Pistorius wowed the crowds at the Paralympic Stadium in London tonight as he raced to victory in his T43 200 m heat, winning in a World Record time of 21:30 seconds!
The legendary "Blade Runner" led from start to finish, with the crowds cheering him on.
Over the last month, Oscar has won on and off the field, capturing the hearts of sports supporters around the world with his inspiring performance in the 400m semi-finals and 4x400m relay final at the London 2012 Olympics.
At the Paralympic press conference, held on the 28th August, journalists commented afterwards that they'd never attended such a lengthy press conference…nor such an enjoyable one, thanks to Oscar holding the floor.
Day Three of the London 2012 Paralympic Games has been a good one for South Africa – apart from Oscar's record-breaking performance, Arnu Fourie came second in his 200m T44 heat and broke a world record, whilst Teboho Mokgalagadi won a Silver Medal in the Men's T35 100 m and Dyan Buis won Silver in the men's 100m T38 final! Charl du Toit came 6th in the T37 800m final. Well done to all!
Tomorrow (Sunday 2nd September) Oscar Pistorius takes on US rival Jerome Singleton in the T44 200m final (22:15 SA time).