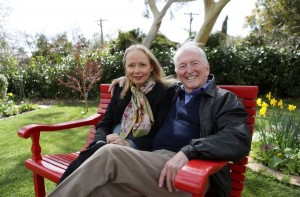 South African-born and raised author Bryce Courtenay has sadly revealed that he has been diagnosed with terminal cancer and has only months left to live. In a heartfelt statement, the 'Power of One" author announced that his next novel "Jack of Diamonds" – which is due out in November – will be his very last.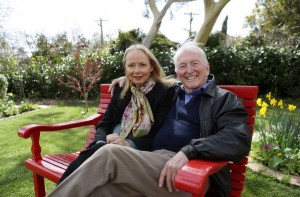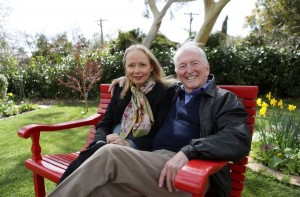 The bestselling writer, who now calls Australia home, has decided to spend his remaining time with his wife Christine, and their family and friends.
Bryce has two sons from his previous marriage – Brett and Adam. He did have a third son, Damon, who died of complications brought on by AIDS at the tender age of 24. Damon's life – as a haemophiliac who contracted AIDS through a blood transfusion – and his tragic death became the subject of Bryce's book "April Fool's Day" (which was the day Damon died.)
After studying journalism in London, Courtenay worked in Australia for over three decades in the advertising industry, and only became a prolific writer in his 50s. To make up for last time, he wrote for 12 hours a day to churn out almost one (bestselling) book a year.
He is a man with a contagious passion for storytelling, who has created a legacy for both Australians and South Africans.
Most of his books are set in his adopted homeland, Australia, or his country of birth, South Africa. His placement in a hostel for boys at the age of seven has had a lasting impact on him (and forms the inspiration for "Power of One"), and as recently as three weeks ago he wrote about how "the Boys Hostel was a horrid, lonely place" and how "when things got too bad for me to endure I'd walk along a game track that began in the thorn scrub not far from the hostel and I'd go and sit on a big grey rock some distance away" where he would watch animals and shed a quiet, forbidden tear.
As one of Australia's most successful authors, his 21 books include "Jessica", "The Night Country" (which was made into an award-winning TV series) and "Solomon's Song".
He now lives in Canberra with Christine and their "beloved pets" dog Timmy and four rescue cats (Cardamon, Muschka, Ophelia and Pirate).
And although he has announced that "Jack of Diamonds" will be his last novel…he is still writing a collection of short stories.
Here is Bryce Courtenay's message in full:
Bryce Courtenay - on a recent holiday in Australia. As a young boy he would sit on a grey rock near his hostel and shed a forbidden tear. Source: Facebook

It is with great sadness that I am writing to let you know that 'Jack of Diamonds' my new book due out in November this year shall be my last. It is the usual big, bulky Bryce Courtenay saga, and I do hope you enjoy reading it. I have been diagnosed with terminal gastric cancer and am expected to have only some months to share with my adorable wife Christine. We have had the good fortune to have been together for seven wonderfully happy years, and so the remaining months are precious to us, and our family and friends. You will be pleased to know that I am currently feeling well, and am keeping busy gardening, and writing a collection of short stories, as well as being with our beloved pets. May I thank you all for your tremendous loyalty over the past 21 books. I feel immense gratitude and am humbled by your support over so many years. Our greatest wish is that your lives also continue to blossom. Goodbye and God Bless from us both.

Bryce & Christine Courtenay
Messages of support have already begun flooding the author's Facebook page with one fan writing "may your next journey be as exciting and as wonderfully fulfilling as this one".
Thank you Mr Courtenay for all your brilliant stories.