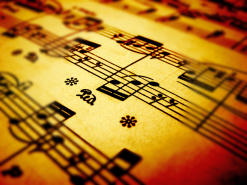 South African composers who have succeeded in the fiercely competitive international market will be recognised in a new awards programme called Wawela (Zulu, meaning "go beyond").
The initiative is driven by the Southern African Music Rights Organisation (Samro), which is responsible for upholding and administering the rights of music composers in the region. This covers performing, mechanical and needletime rights.
The Wawela Awards are the first in South Africa to acknowledge composers for international success. The ceremony takes place in Johannesburg on 28 June.
South Africa's music performers have shone overseas since the days of Four Jacks and a Jill, Jonathan Butler and Miriam Makeba and more recently, Johnny Clegg, Seether, Tree63, the late Lucky Dube and Johannes Kerkorrel, Just Jinger and FreshlyGround, among many others.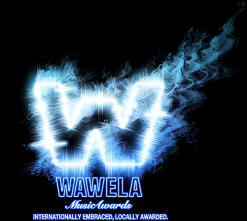 The composer is an essential part of this hit-making machine. Local composers too have made it big overseas, from 1980s protest song Weeping, written by Dan Heymann and covered by Josh Groban and the Soweto Gospel Choir, among others, to Enoch Sontonga who penned Nkosi Sikele' iAfrika and Grammy winner Trevor Rabin, now an internationally renowned film composer, to the Zulu refrain Mbube, composed in 1939 by Solomon Linda and made famous internationally as The Lion Sleeps Tonight – and also the subject of a high-profile lawsuit over unpaid royalties. In fact, it all starts with the composer.
Now it's the turn of these quiet geniuses to get the recognition they deserve.
The awards are open to all Samro members whose work has received global exposure between 1 January and 31 December 2011.
"The composer of a hit song may not be the famous face we all know, the one who usually gets the recognition," says Samro deputy CEO Sipho Dlamini. "This is an opportunity to give recognition to the person you don't know."
Dlamini explains that, because winners are selected according to data gathered from collecting societies in overseas markets, the earliest eligible music will be that dating back to 2011. The data will be used to decide the winners in certain categories, based on sales and airplay overseas, while other winners will be chosen on merit.
"Organisations such as Samro collect data throughout the year from radio stations, television channels, entertainment venues, live performances, festivals, nightclubs, restaurants, and so on – anywhere music is played publicly. This tells us what song was played how many times, and where. Overseas collecting organisations such as Cisac, PRS in the UK and Ascap in the US do the same for their countries but they only share their data with us once it has all been processed, and this can take a while."
Sometimes data has to be verified, Dlamini says, for instance when the title can refer to more than one piece and clarification is needed. This adds to the time taken to process the information.
"We don't yet have all the overseas data for 2012."
How does it work?
Samro members must send in their entries via the Wawela website, with accompanying motivation such as a flyer for a festival, a YouTube video or a radio station's chart, to help the organisation track down the data for the entry.
Any composer may enter, and entries will be judged by people who are experts in the genre, be it folk, classical, gospel, Afrikaans or mbaqanga. The judges are all independent, says Dlamini, and not working for Samro – this will lend credibility to the process.
"We're getting the best musical minds in the country involved, across the genres," he says.
Winners will receive the usual certificates or trophies, but will gain priceless exposure through global distribution of a publication featuring all the winners.
"This will go to all collecting societies on every continent, as well as all our embassies," says Dlamini, "and the winners will start to become known as experts in their field. Then if someone is looking for a classical South African composer to work on a soundtrack, for example, they will know where to look. This will bring the composer more work, more business and more recognition."
Lifetime achievement winners will enter into the Samro Hall of Fame.
"In this way we hope to add more value to the award than a mere trophy on a shelf," says Dlamini.
Because the awards are open only to Samro members, the public isn't directly involved in the nomination process. However, if they know a composer they can encourage him or her to go to the website and enter.
By: Janine Erasmus
Source: www.mediaclubsouthafrica.com