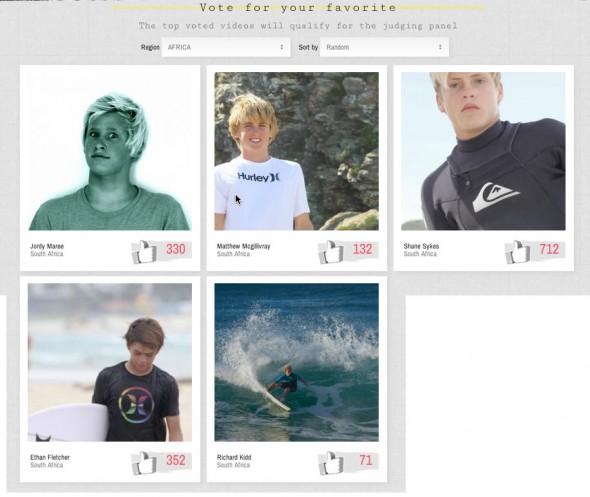 Five cool young South African surfers are in hot contest to compete in the International Final of the Quiksilver Pro France 2013.
All they need is votes…and the one with the most votes for the region of Africa will go through to the King of the Groms Godfathers voting panel, where the final regional selections will be made.
The five  South African "grommets"  are: Jordy Maree (14), Matthew Mcgillivray (16), Ethan Fletcher (13), Richard Kidd (16) and Shane Sykes (16) who is currently in top position.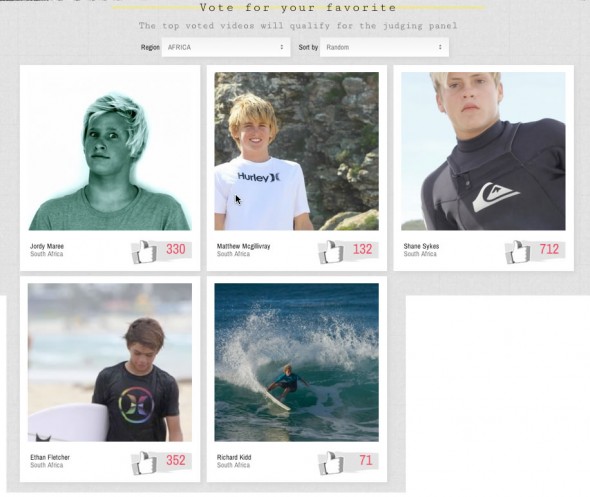 To check out each surfer's video…and cast your vote, click here and then select 'Africa'.
The 15 winners will be announced on the 1st August.
The Quiksilver Pro France 2013 will be held from 27 September to 07 October in Hossegor, France (obviously).
View South African Shane Sykes' surf video – competing in King of the Groms:

Shane Sykes – South Africa par kingofthegroms