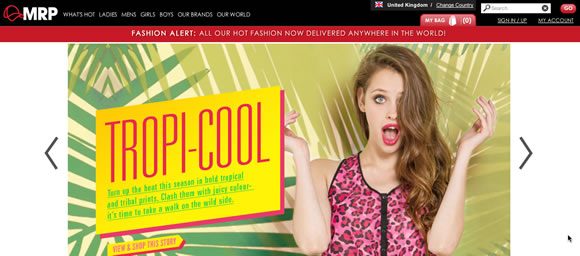 One of South Africa's most popular fashion value retailers, Mr Price (MRP), has gone global…now offering its popular ranges to South African expats around the world.
MRP – who were voted 'Coolest Clothing Store' in a Sunday Times survey of local and global retailers in the South African market – will now be available online in the UK, Australia and New Zealand.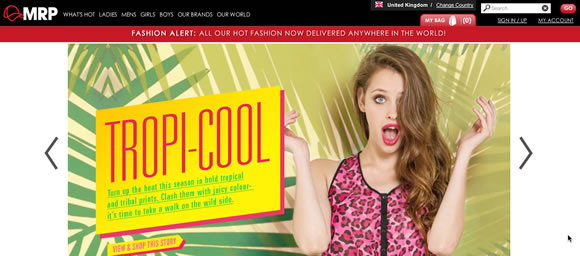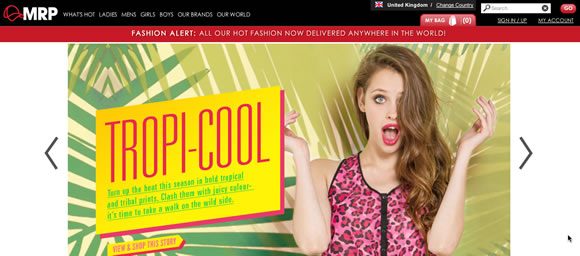 The retailer has launched a new web and mobi site, built on Oracle technology and hosted in the Netherlands. The site will offer the latest ladies, mens and kids' fashion…with 400 new items being added each week.
Once shoppers have logged in, the site will detect their location and update the prices to reflect their local currency. For those in need of help – there's a "personal shopping assistant" in the form of a Click to Chat feature.
"Fans can look forward to weekly fashion campaign updates and an online shopping experience that will compete with the best in the world," says a spokesperson for MRP.

Mr Price's  famously low-priced high-fashion and personality have enabled them to become one of the fastest growing retailers in the Southern Hemisphere, with over 1,000 retail stores across Africa.
"This volume of business and our 27 years of experience in the South African market as a "Fashion Value Retailer" has allowed us to continually find the best deals for the hottest fashion," says the spokesperson. "With our low margins and overheads in South Africa we are taking this same great value to the world through online retail."
For more information, visit www.MRP.com