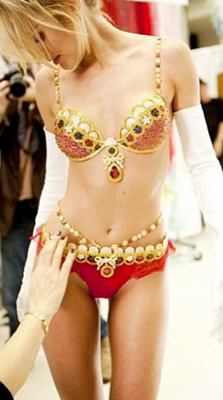 Candice Swanepoel gave fans a sneak preview of herself  in a multi-million dollar bra hours before parading the 'famous' Fantasy Bra on the catwalk at the Victoria's Secret Fashion Show.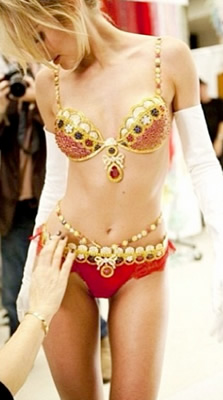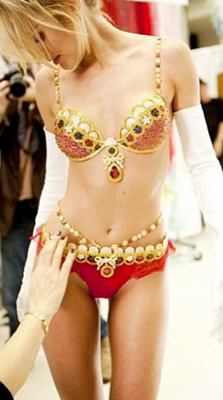 The cool South African supermodel uploaded the image to Instagram a couple of hours before the show, with the message "it's almost time!"
All week Candice had been counting down to the event where she debuted the 2013 Fantasy Bra, the most expensive Fantasy Bra yet…costing no less than $10-million!
"It was such an honour to discover I was going to wear it," said Candice, who has been a Victoria's Secret model since 2007. Other versions of the Fantasy Bra have previously been worn by models Miranda Kerr and Heidi Klum.
The 2013 Fantasy Bra was designed by jeweller Mouawad. The bra contains 4,200 precious stones including rubies and yellow sapphires. Candice's favourite item is the 52-carat pear-shaped ruby.
On the night, every jewel dazzled: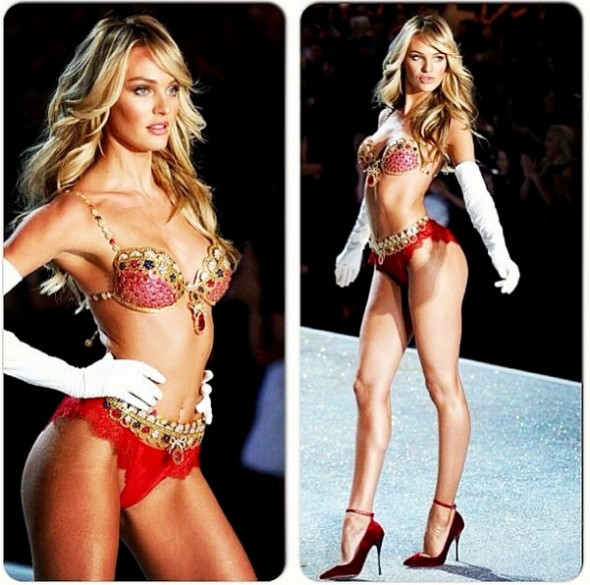 The bra was custom-made especially for the 24-year-old model, using Plaster-of-Paris to make molds. "It was a very strange moment, I must say," she admitted. "And I've kept the molds! I have them at home and when people come over they say: what is that?"
Other models at the Victoria's Secret event included Candice's good friend Behati Prinsloo from Namibia, and hot British model Cara Delevingne (seen below tucking in to some food with Candice during rehearsals).