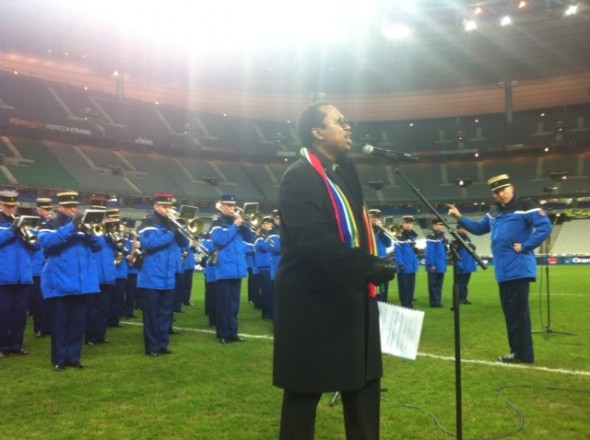 Saturday night's rugby match between France and South Africa was not only a big night for the Springboks, it was a huge night for Bongani Tembe, SA's celebrated tenor. The opera singer proudly performed South Africa's national anthem at the start of the test match that marked 100 years of international rugby between France and South Africa.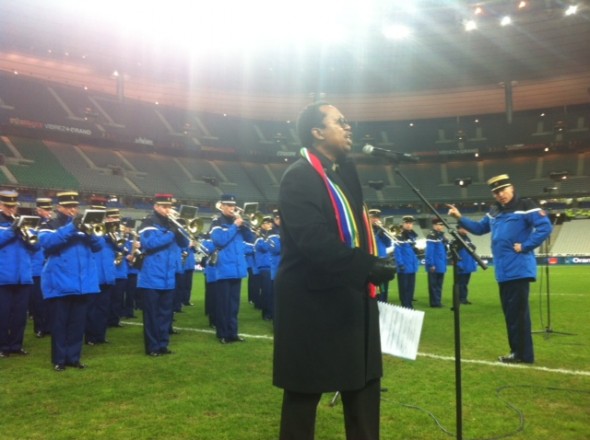 The test match, played at the Stade de France in Paris, also formed part of the France-South Africa Seasons 2012 and 2013 bilateral programme on which Bongani serves as Commissioner-General.
On the eve of the match, the President of the South African Rugby Union (SARU), Oregan Hoskins, said SARU was delighted that Tembe – "South Africa's first professional African opera singer" – would be performing at the historic rugby match.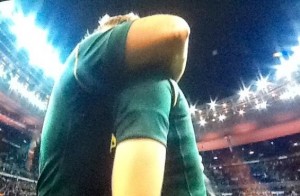 "We are positive that Bongani's performance will inspire the Springboks," he said…and his words proved true as the Springboks went on to play an outstanding game and claim a 19-10 victory against the French. The test match, held in Saint-Denis in Paris, was the final match for each team in the Autumn International Series 2013.
Bongani, who trained at the prestigious Julliard School in New York, was accompanied during the anthem by the French Orchestra of the Republican Guard.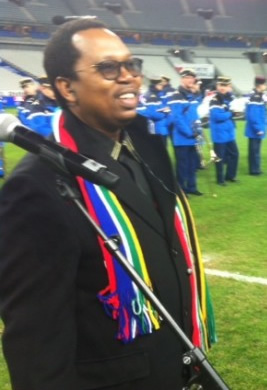 He has previousy performed all over the world, and currently plays a leading role in arts management in South Africa as the artistic director of Africa's premier orchestra, the KwaZulu-Natal Philharmonic Orchestra; and as the longest serving board member of the National Arts Council of South Africa.
Commenting on the significance of the occasion, Minister of Arts and Culture Mr Paul Mashatile said, "We believe that arts, culture and sport play a pivotal role in nourishing the soul of the nation, particularly with regards to nation building and social cohesion. It is significant that this historic match forms part of the South African Season in France."
The France-South Africa Seasons 2012 & 2013 is a reciprocal programme to afford the institutions and the people of France and South Africa an opportunity to understand each other better through cultural, scientific, sport, education and business engagement. The South African Season in France in 2013 has featured more than 1000 South African participants who have been involved in more than 250 events across 150 cities in France.