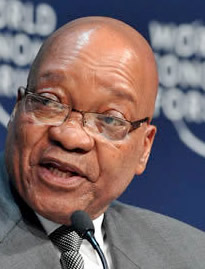 It was announced today, by the South African President's Office, that President Zuma has signed into law the Protection of Personal Information Bill.
According to a statement issued by The Presidency, the Act will "give effect to the right to privacy, by introducing measures to ensure that the personal information of an individual is safeguarded when it is processed by responsible parties.
"The Act also seeks to balance the right to privacy against other rights, particularly the right of access to information, and to generally protect important interests, including the free flow of information within and across the borders of the Republic."
South African journalists have long feared the introduction of a law that restricts their freedom of speech and ability to investigate and report on matters they regard as important to their readers or viewers, such as the allegation that Zuma's home in Nkandla was built using millions of rands of taxpayers' money.