A young Southern African hero has been officially presented with the Military Cross for "great courage in the face of the enemy". Twenty-six year-old Marine Craig Buchanan was presented with the decoration for his outstanding bravery by Prince Charles at Buckingham Palace on Friday (see video below).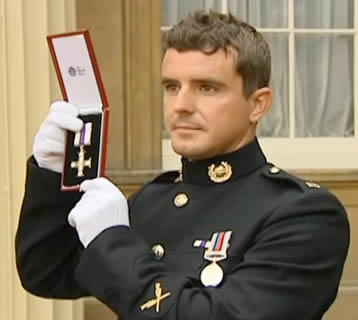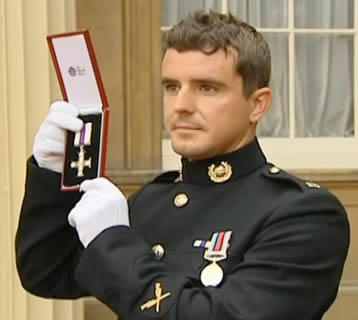 With typical South African candour, Craig referred to the day that his patrol was attacked in Afghanistan as a "pretty hairy day".
Two of his patrol died during the attack – a female medic Corporal Channing Day (25) and Corporal David O'Connor (27). Craig carried a picture of David inside his hat to the ceremony on Friday.
Craig's eight-man patrol was attacked in Nahri Saraj, Helmand Province, in October 2012, by a rogue Afghan policeman who injured everyone except Craig. 
"My mate who stood next to me, he managed to get a round in his leg, another round in his chest of his Osprey, and another round in his day sack, and the attacker was advancing on my mate," remembers Craig.
"At this point there were still rounds coming in all around us, and I engaged the attacker, killed him, then administered first aid to my fallen comrade."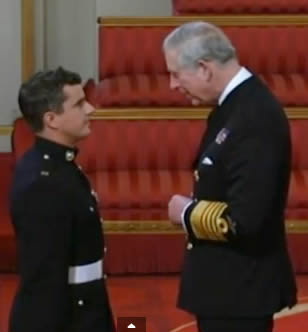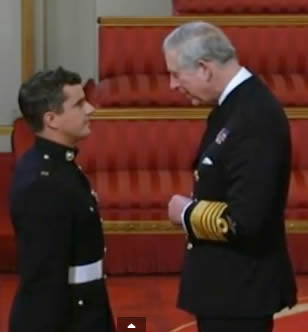 He confesses he would "never want anything like that to ever happen again", and is the first to acknowledge that "the only reason I've got this medal is testament to the blokes who were with me on the day. If I didn't have the other survivors who were with me on that day, I would never have been able to do what I have done."
Craig was born in Zimbabwe and raised in Cape Town. His family flew in from South Africa for the ceremony.
At the time that his honour was announced three months ago, Craig spoke of the relief of having avoided "the ultimate soldier's nightmare" of shooting one of your own during the chaos and fog of battle. The incoming fire was "kicking up dirt and dust" so it was not clear to see.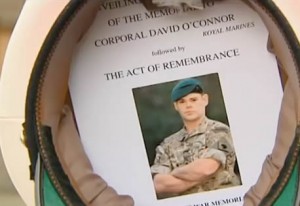 Instead he put his life on the line and moved forward to stand between the attacker and his men, so that there was no danger of shooting his own mates when he fired at the advancing gunman.
According to his citation: "Buchanan's quick thinking and bravery saved lives and prevented a difficult situation from escalating. His exemplary gallantry is an inspiration to others."
WATCH ROYAL MARINE CRAIG BUCHANAN RECEIVE HIS MEDAL PLUS SHORT INTERVIEW:
The relevant part to watch is between 0:50 and 2:05 (we've tried to set it up in the correct place for you to just need to click 'play').