British pop star Lily Allen goes on a dreamy kind of South African safari in her latest music video 'Air Balloon'. Filmed on location near Cape Town, the video features landscapes that are both familiar…and well…not so familiar, with the star sitting astride (and lying upon) a zebra and a cheetah, as well as dancing amongst rather large magic mushrooms!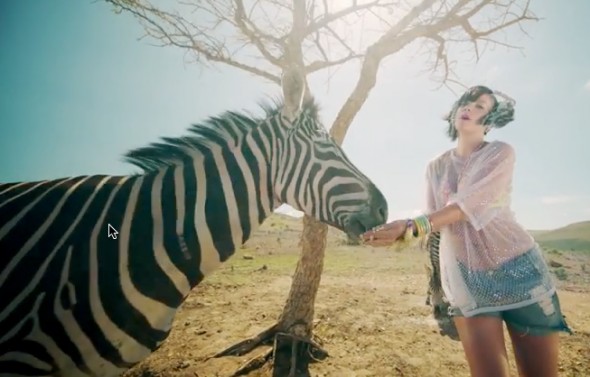 The 28-year-old singer explains that the song is "about escapism really, and daydreaming in a lot of ways.
"My husband is constantly infuriated with me, because he'll be sort of talking to me when we're sitting down having dinner or something, and I'm looking at him, but I'm totally not paying any attention at all."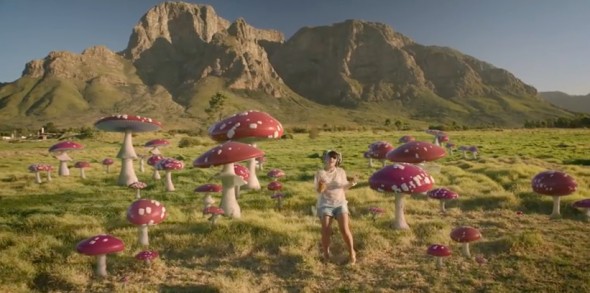 This is Lily's third single in just over three months since her November release of 'Hard Out Here', proving the singer is well and truly back from 'retirement'.
She quit the music industry back in 2009 after becoming disillusioned with internet piracy, file-sharing and free music downloading. During her hiatus she supported her sister in a vintage-clothing venture (which failed) and began a family. But, as some moms discover, it all got just a tad too boring…
"I love my children," she explained in a recent interview, "but I'm a very impatient, busy person naturally so two babies, neither of them can talk, it was quite boring! Staying at home all day talking to people that can't talk back."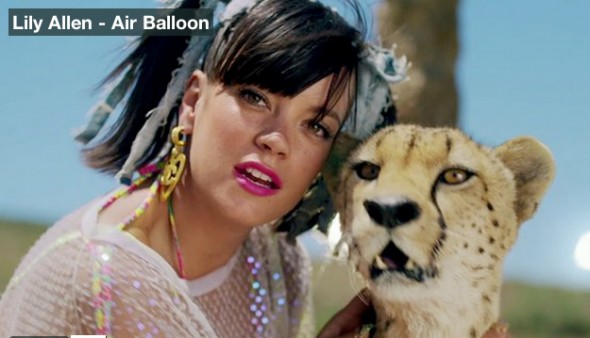 'Air Balloon' was co-written and produced by Lily  and Swedish songwriter Shellback (who has worked with One Direction, Britney Spears and Taylor Swift).
The video was directed by That Go and produced by Sonya Sier.
The single will be released on March 2, but is available to pre-order now. Lily's third studio album is due out later this year.
So far her fans have not reacted that enthusiastically to 'Air Balloon'. One said "This song is terrible. Go back to your ska roots". Another said "I really don't like this song, sounds too much like teen girl pop from the early 2000's. Super disappointed. I guess the video is just as fittingly bad."
Another asked if it was a joke, while one of the more positive responses was "Great song!!! But where is the air balloon?"
And many were confused by one of the final scenes…(we won't spoil it for you).
WATCH LILY ALLEN'S 'AIR BALLOON', SHOT NEAR CAPE TOWN: