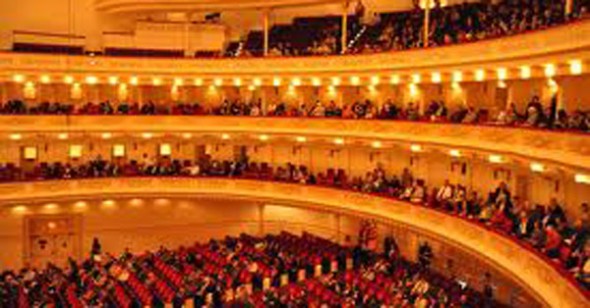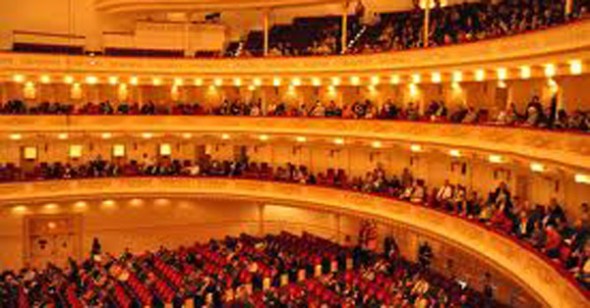 The Big Apple will welcome South Africa for three weeks in October, when the city's iconic Carnegie Hall will host a music and arts festival focusing on the nation, called Ubuntu.
An exciting array of events has been planned for the famous space and for partner venues throughout New York City. Audiences will be able to explore the dynamic and diverse cultures of South Africa through music, art and film. Ubuntu, which can be roughly translated as "I am because you are", is a philosophy born of South Africa's many cultures and languages – there are 11 official languages. It emphasizes the importance of community, a way of thinking that influenced moves towards reconciliation and cultural inclusion fostered by the late Nelson Mandela.
Pianist and composer Abdullah Ibrahim explains that ubuntu is a concept of humanity beyond borders. "Music always played an integral part of the struggle; apartheid was not just a South African problem but a struggle of humanity. We had to use culture and music to put a humane face on our struggle."
Tonya Bell, the public relations manager at Carnegie Hall, adds: "The spirit of this attitude is embodied in the festival's programming, which features a varied line-up of artists representing the many threads that together make up the country's musical culture. With the Ubuntu festival, Carnegie Hall salutes South Africa as a colourful, artistic country."
This is underlined by trumpeter and composer Hugh Masekela, who says: "There is a deep abyss of content that needs to be seen. There is no society that has as much wealth, culturally and musically. This African heritage makes me feel like I come from major wealth."
Diverse culture
In creating the Ubuntu festival, "we were inspired by the cultural life of this incredibly diverse country", says Clive Gillinson, Carnegie Hall's executive and artistic director. "It is a nation with a dynamic, often surprising culture like no other – the birthplace of larger-than-life musical presences like Masekela, Miriam Makeba, Ibrahim, and now, a seemingly endless array of vocal talent from every corner of the country. Our festival also comes 20 years after the first free elections in South Africa, an anniversary made even more resonant by the recent passing of Mandela. The country's landscape continues to evolve, and this makes for fascinating explorations through the arts."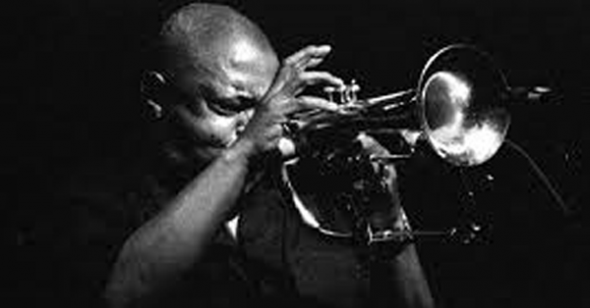 Dedicated to Mandela's legacy, the Ubuntu festival will feature performances at Carnegie Hall by artists representing different musical traditions, including performances paying tribute to notable South African icons and milestones. In addition to showcasing world-renowned South African musicians, audiences will also be introduced to many kinds of South African music that may be less well-known: the powerful spirituality and ecstasy of the maskandi music of the Zulu people; music from the Cape region, including aCape Malay choir and folk musicians from remote regions of the Karoo; and two thrilling generations of jazz artists. In addition, two critically acclaimed South African classical singers will make their New York City recital debuts.
But the festival will extend beyond Carnegie Hall, with performances and events planned for other prestigious partner organisations. The programme will include visual art, film and dance, as well as panel discussions on significant cultural issues featuring leading social and political voices.
Democracy turns 20
Carnegie Hall explains that the festival will begin with Twenty Years of Freedom, a programme celebrating the anniversary of 20 years of democracy in South Africa at the venue. On the bill will be Masekela and singer Vusi Mahlasela, joined by special guests.
Additional festival highlights will include Voices of South Africa with world-renowned isicathamiya and mbube choral group Ladysmith Black Mambazo. It will explore the central role the voice plays in South African music. Grammy Award-winning singer Angélique Kidjo will celebrate the South African cultural icon Miriam Makeba in Mama Africa; acclaimed visual artist and filmmaker William Kentridge will host an evening of his short films with live musical accompaniment; and revered pianist and composer Ibrahim, a great champion of Cape jazz, will hold a solo concert coinciding with his 80th birthday. Ibrahim will also lead a master class for young jazz musicians, presented by Carnegie Hall's Weill Music Institute.
Over two consecutive evenings in Zankel Hall, performances will incorporate dramatic elements. In a programme titled Paper Music: A Ciné Concert by Philip Miller and William Kentridge, Kentridge will presents an evening of his short films with live music by composer Miller. The following evening, violinistDaniel Hope will curate a music theatre production entitled A Distant Drum, joining forces with his father, pre-eminent South African writer Christopher Hope, for the Carnegie Hall-commissioned work on the life of short story writer and journalist Nat Nakasa, the brilliant, impassioned spirit of his generation who left behind South Africa's apartheid of the 1960s for New York City. Noted authority on South African musicAndrew Tracey will be the musical supervisor.
Zulu music
A double-bill performance showcasing two aspects of contemporary Zulu maskandi music – which is often referred to as the "Zulu blues" – will feature two masters from KwaZulu-Natal: Madala Kunene leading a quintet that draws on the spiritual aspects of the style, and Phuzekhemisi performing exuberant, high-energy music with singers and dancers in traditional attire.
A second double-bill programme in Zankel Hall will feature the Young Stars: Traditional Cape Malay Singers, a 15-voice male choir led by Moeniel Jacobs. It will perform a style of vocal music from Cape Town that combines Dutch folk songs with beautifully ornamented vocal traditions from as far afield as Malaysia, Arabia and East Africa. The programme will also feature a performance by guitarist, singer-songwriter, and tireless champion of Cape music traditions David Kramer, joined by folk musicians from the remote regions of the Karoo.
Kesivan Naidoo, a drummer, composer and one of the leaders of the next wave of Cape jazz, will perform original compositions, standards and avant-garde selections for his New York City debut concert with his band Kesivan and the Lights. Dizu Plaatjies and his group Ibuyambo will perform the music of the Xhosa people as well as from other southern African traditions. In addition, two young, critically acclaimed South African sopranos will make their New York City recital debuts in Weill Recital Hall – Pretty Yende and Elza van den Heever.
Citywide programme
Festival programming at leading cultural institutions throughout New York City will include music, dance, film, visual arts, panel discussions and more. Ubuntu partners include: African Film Festival Inc; Anna Zorina Gallery; Apollo Theatre; Axis Gallery; Flushing Town Hall; Jazz at Lincoln Centre; The Juilliard School; Keyes Art Projects; (Le) Poisson Rouge; Live from the New York Public Library; New Heritage Theatre Group;Queens College, City University of New York; Ubuntu Education Fund; World Music Institute; and Yossi Milo Gallery.
Gillinson says: "It's such an unbelievably diverse nation with so many different cultures, we just thought it was a really good time to bring together that real kaleidoscope of what the country is."
Kramer explains: "South Africa is not just black and white. It's a very complex world and this platform gives the opportunity to expose so much." And Plaatjies, musician and bandleader, adds: "Our future lies on our traditions. When you have the heart of a person, ubuntu must be in you."
The Ubuntu festival runs from 10 October to 5 November.
By: Melissa Jane Cook
Source: www.mediaclubsouthafrica.com