Two South African students have been named as finalists in the Student Focus competition of the Sony World Photography Awards – Tara Mette from Stellenbosch Academy of Design & Photography, and Russell Bruns from Rhodes University.
The ten finalists were announced today by the World Photography Organisation. The Student Focus competition is one of the largest international programmes for photography students, with entries submitted by 230 universities worldwide.
Tara – Photo: 'Human Nature at its Best'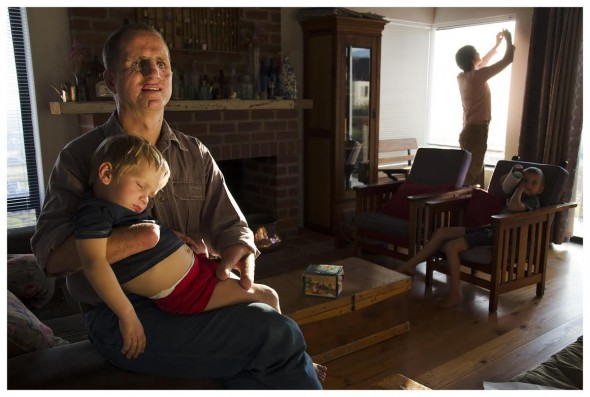 Tara (21) is a photography student who grew up in Namibia and started taking photos in 2010.
Her photograph – Human Nature at its Best – depicts Don Wessels (53) a happily married husband and father of three sons, who is disabled and has been blind for 27 years following the explosion of an anti-personnel mine which he was holding in his hands.
"His courage and strength, both physical [he's climbed Kilimanjaro] and emotional to become the man, husband and father that he is today must have been a long and tough journey but he conquered it to the best of his ability," says Tara.
She enjoys "'documenting' people and capturing their emotions. I love discovering people through my camera, exposing their strengths and their weaknesses; depicting their daily struggle or their strong inner core. Reality and truth are part of my core beliefs and this is what I aim to portray in my photographs. I want to share the bare truth and tell the whole story in my images."
On being named as a finalist:
"I feel like a little girl the day before Christmas. I was awe-struck; it was completely unexpected. I have never won an award before, it is definitely one of the happiest days of my life."
How, when and where did you take 'Human Nature at its Best'?
"The first time I saw Don walking with his dog and children in Somerset West (South Africa), he piqued my interest. I contacted him via email and interviewed him. I then had the privilege of meeting him in person and got a chance to photograph him.
"He is a wonderful man and has an amazing family. I took the final image in his living-room and a friend of mine was holding the reflector so that he would stand out more."
Russell – Photo: 'Heewon, Grade 1, Courtrai Primary School, Paarl, South Africa'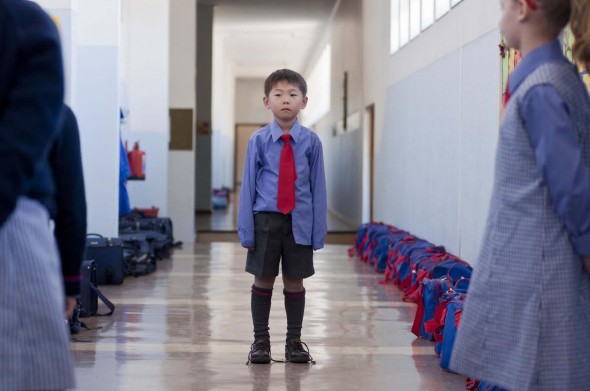 Russell (26) is studying at the School of Fine Art at Rhodes.
His photo symbolises how "South Africa's desegregated top-tier schools still face challenges of diversity and old institutional ideologies."
Russell is drawn to using photography as "the best medium for me to create a platform for critical discourse and debate".
On being named as a finalist:
"I am surprised and excited!!"
How and where did you take your image?
"I decided to return to my primary school where I started my schooling in 1994 (the year of the first democratic elections in South Africa) to observe any changes in the last 20 years.
"The school also happens to be situated a few kilometres from Pollsmore Prison where Nelson Mandela completed his prison sentence which added to the complexities I was going to observe. I first spent a week with Grade One's (7-year-olds) simply observing – not taking any photographs.
"The second week was spent shooting location shots in the school. After getting parental consent to collaborate with the children in my images I started constructing various photos which were influenced by what I had observed and my experiences at the school."
The Competition's On!
Russell and Tara will each now compete for the Student Focus Photographer of the Year title and a 35,000 Euro prize.
All finalists, including our two South Africans, will be flown to London on 30 April to attend the Awards gala ceremony and to find out who is the overall winner!
For expats in the UK – Russell and Tara's work will be on display at Somerset House in London from 1-18 May as part of the 2014 Sony World Photography Awards Exhibition.
Their photos will also be published in the 2014 edition of the Sony World Photography Awards book.