South African Sunday Times photographer James Oatway has been awarded second place in the prestigious POYi Newspaper Photographer of the Year competition.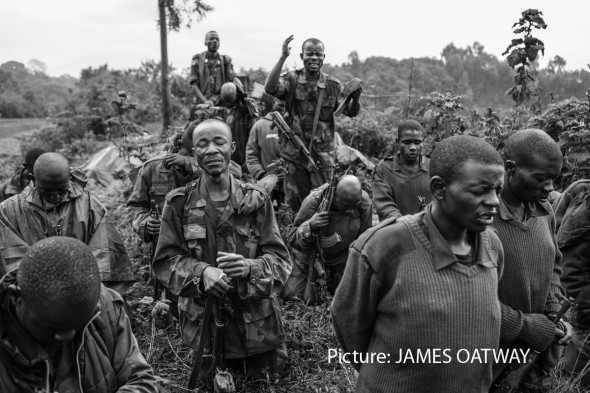 James (35) graduated from Rhodes University in Grahamstown in 1999 with a Bachelor of Journalism degree. Here, he talks exclusively to SAPeople about representing South Africa, the comfort of family, and when natural beauty is marred by warfare.
His award-winning collection of stories range from covering  Oscar Pistorius' bail application last year and Nelson Mandela's passing to shocking scenes within the Democratic Republic of the Congo (DRC) .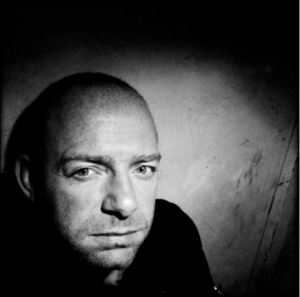 Which of your photo stories in the POYi competition means the most to you?
The two stories from the DRC mean the most to me  (The General's Gold* and Three Antenna Hill).
Myself and my colleague Stephan Hofstatter worked incredibly hard to access those stories. Working conditions were extremely demanding, but the stories themselves are very important and needed telling.
[*The General's Gold refers to powerful Mai-Mai rebel leader General 'Lafontaine' who "protects" a mine situated deep within the North Kivu rainforest, and where thousands of miners risk their lives each day in the pursuit of gold.]
Which photo were you most pleased to have managed to capture in the way you did?
There is a picture of some Congolese soldiers moving from their camp early one morning. The active volcano Nyirangongo is visible in the background. I like the way the soldiers are materialising out of the beautiful landscape. It epitomises the story of the Congo: Natural beauty marred by warfare.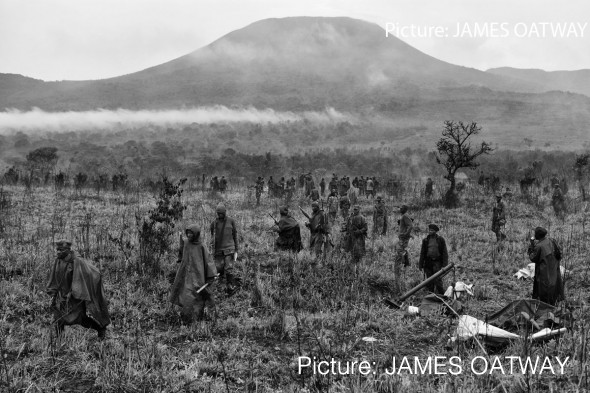 What does this award mean for you?
The award means a lot to me on several different levels. Firstly, I am ecstatic that the work is getting more exposure as a result of the award. That is the reason I do this job.
Secondly, I'm proud to represent South African photojournalism on the international stage. We have a rich history of photojournalism in this country and it is often overlooked. I'm glad to help keep it on the map.
Thirdly, these images were the result of a lot of hard work. I'm glad that the hard work has been rewarded.
Do you have a way of coping with some of the more tragic scenes you photograph?
I don't have any specific way of coping with what I've seen. Over the years I have witnessed some extremely traumatic incidents. There is no way of "unseeing" things. It definitely does cause personal and psychological damage. My family provide me with a lot of comfort.
In what way do you think it's different being a news photographer in South Africa compared to in countries like North America or Europe?
The main difference is that Photojournalism as a genre receives a lot more respect and support in Europe and the US. In SA, people tend to think of photojournalists as "Button Pushers". It is seen as more of a technical skill as opposed to a fully skilled form of Journalism. That is something that needs to change.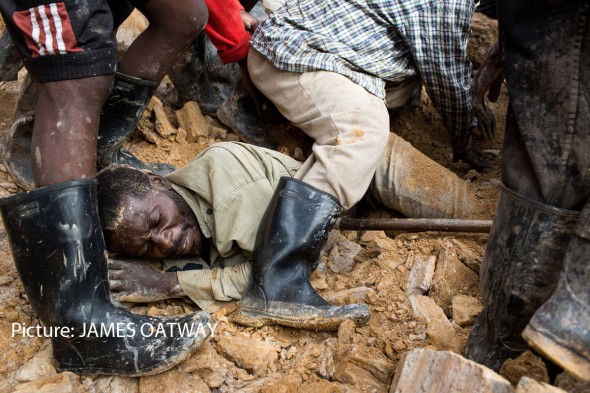 First Place in the international POY competition went to Barbara Davidson (The Los Angeles Times) and third place to Lacy Atkins (San Fransisco Chronicle).
James also teaches Documentary Photography on a part-time basis at the Market Photo Workshop in Johannesburg.
More Info
View James' previous work: http://www.jamesoatway.com