During the UK broadcast of tonight's episode of Reggie Yates' 3-part Extreme South Africa series, expats took to Facebook to post their opinions of Reggie's visit to Khayelitsha.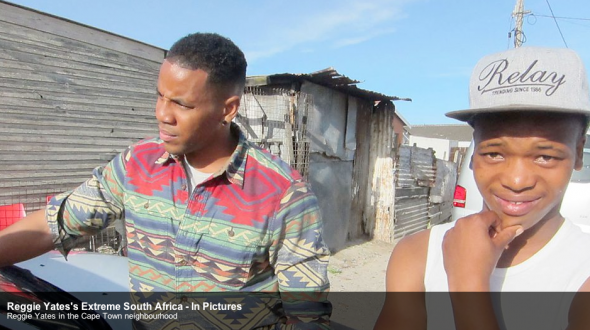 Carlaine Milledge described it as "a devastatingly accurate portrayal of Khayalitsha. I have no words to describe what I'm seeing" whilst Don Beukes said "I am already frustrated with Reggie with just 30 mins to go! So once again a black township represents the whole of Cape Town!" and he called on Reggie to do a "course in SA studies then decide on a balanced programme on the country!"
Most South African expats expressed respect for frontline staff like the paramedics who have to deal with harrowing scenes on a daily basis. And many said the show was an eye-opener.
This second episode, "Knife Crime ER", focused on the new hospital in Khayelitsha township just outside Cape Town, where British presenter Reggie Yates shadowed the junior doctors, who in an average weekend deal with almost 100 stabbings and assults.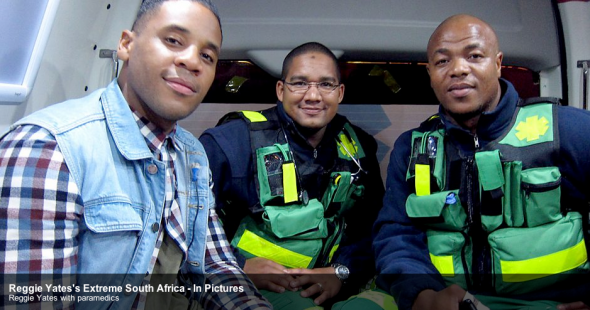 According to BBC3's description of the show, "South Africa has one of the highest murder rates in the world and the Cape Flats outside Cape Town are now the epicentre of violent crime in the country."
During the show, Reggie is witness in just one hour to two patients being admitted with panga wounds to the head, another stabbed in the chest, and one who has lost his leg after being hit by a train (whilst apparently under the influence of alcohol). Almost all are under the age of 25.
Many of the injuries appear to be caused by gangs terrorising other gangs and their people – innocent victims who happen to live on the same side of the bridge as one gang become the target for that gang's enemy. Gang members say they don't fear death. In this episode there are those who have lost a 'brother' and all that's on their mind is deathly avenge.
It's believed that 60 per cent of the attacks are fuelled by alcohol.
The documentary also touched on "community justice" (or Bundu Justice) whereby the community finds the attackers and necklaces them; their way of taking matters into their own hands in a community where the police seem unable to really help, and where when attackers are arrested and jailed, they are usually released within days.
In 2012 there were nine necklacings, and the community was responsible for 78 murders.
Reggie follows one assault victim who has been stabbed in multiple places including the eye and the chest. Just one hour after the brutal attack he is laughing and wants to return home.
In Cape Town there are apparently 144 rapes per day. The women interviewed on the doc say they are under "gangsterism".
Reggie concludes sombrely that the only way this cycle of violence and avenge will cease is if the gangs eventually all kill each other.
South African expat in the UK Shevlyn Byroo said "I think what we need to take away is that something needs to change! Life is sacred no matter whose it is! Hats off to those doctors, nurses and paramedics. The real heroes. I certainly could not do it!"
And Renee Keet added "it's sorta interesting to watch those docs but wot i hate is that they always make out that the only ppl in SA is the White's and Black S Africans, wot abt the Coloureds and Indians!"
Watch the Trailer of Reggie Yates' Extreme South Africa: Knife Crime ER