Here's a preview of what British viewers will see tonight on "Reggie Yates' Extreme South Africa". (See below.) This is the second episode in a three-part series in which the British TV presenter gets "up close and personal" with different communities in post-apartheid South Africa.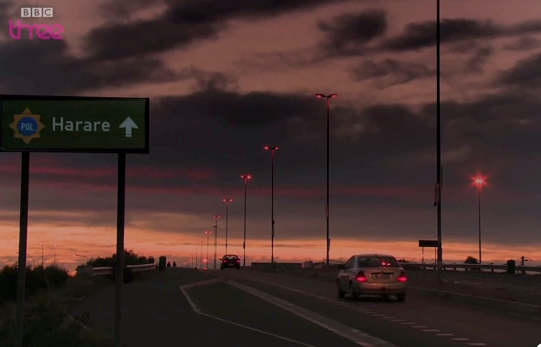 Last week's episode was met with some shock and sadness by many South Africans in the UK. In that show, Reggie spent time in the largest white squatter camp in SA, Coronation Park, which is in the Pretoria region.
Tonight he travels to the Western Province, to Khayelitsha just outside Cape Town, where he shadows the junior doctors in the incredibly busy new hospital there as they prepare for Pay Day weekend.
On his drive to the hospital, watching a guy prancing in front of a car, Reggie says "you just get that vibe that anything could happen".
Standing outside the hospital, he's able to hear a party going on in the nearby township of Harare, and notes that later in the night some of those same people will end up in this hospital.
The 55-minute documentary is called "Knife Crime ER" and the preview is being touted on the BBC3 website as "the ugly side of Saturday night" where "Reggie Yates witnesses first hand the effect of knife crime as he scrubs up to join the junior doctors in a Cape Town hospital."
According to the producers of the show "South Africa has one of the highest murder rates in the world and the Cape Flats outside Cape Town are now the epicentre of violent crime in the country."
The doctors at the Khayelitsha hospital deal with up to 100 stabbings and assaults on any given weekend. And 80 per cent of those admitted are under 25.
BBC3 says that "by living and working with the doctors and patients, Reggie tries to find out why it is almost inevitable for young men just like him to get into violent scrapes here. It's a journey that leads him into the heart of the township and the conflict."
Watch the Preview of Reggie Yates' Extreme South Africa: Knife Crime ER
"Knife Crime ER" will air at 9 pm tonight on BBC3.