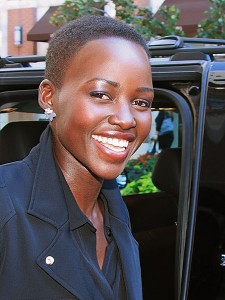 In the midst of a rather bland Oscars this year, there was one actress who stood out – Lupita Nyong'o who received the Best Supporting Actress award for her role as Patsey in "12 Years a Slave".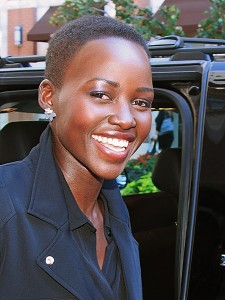 The audience had to choke back tears as she admitted "it doesn't escape me for one moment that so much joy in my life is thanks to so much pain in someone else's."
This was Lupita's debut movie role.
The 31-year-old was born in Mexico to Kenyan parents. The family returned to Kenya when she was one and that's where she spent most of her childhood and youth. She now lives in Brooklyn.
In her speech at the Academy Awards in Los Angeles last night she said, whilst holding her Oscar, "when I look down at this golden statue may it remind me and every little child that no matter where you're from – your dreams are valid."
Watch Lupita Nyong'o Oscar Acceptance Speech
The video has been removed but you can see a small part of it here:
Or watch Lupita talking to the press backstage after winning the Oscar:
My heart bled a little…
This isn't the first inspiring (and tear-jerking) speech that Lupita has made in the past week! Just days ago, on 27 February, she delivered a very moving speech that every young girl should hear, at the Essence 'Black Women in Hollywood' luncheon.
In her speech at the luncheon Lupita noted that "what is fundamentally beautiful is compassion for yourself and for those around you. That kind of beauty enflames the heart and enchants the soul…"
At the start of her speech she reads out a letter she received from a young girl who said she was about to buy cream to lighten her skin, but was saved from doing so when she saw how black and successful in Hollywood Lupita was.
"My heart bled a little when I read those words," said Lupita, who credits her mother and Oprah for allowing her to believe anything is possible.
"I could never have guessed that my first job out of school would be so powerful in and of itself and that it would propel me to be such an image of hope in the same way that the women of 'The Color Purple' [which included Oprah] were to me."
Watch Lupita's Black Women in Hollywood luncheon speech