Fifteen brave swimmers from all walks of life will take on one of the most extreme open water swimming challenges in South African waters this morning. All for charity. They're raising money to support the Little Fighters Cancer Trust, a local charity that offers support to children with cancer and to their families.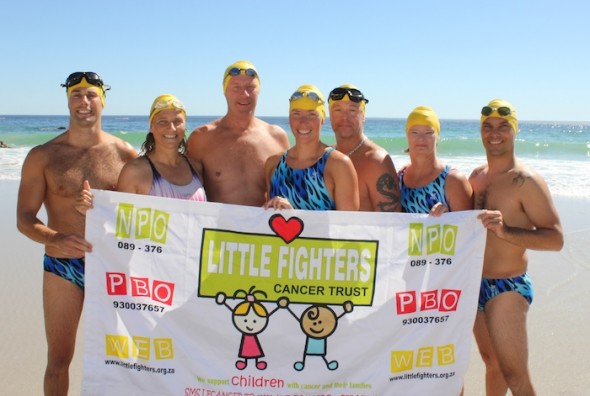 The group have been on standby since the 1st of March, but adverse weather conditions have caused a delay until now.
The swimmers taking part in this 'Swim for Hope' will attempt the 8 km rounding of Cape Point, stretching from Diaz Beach on the western side of Cape Point (with its notoriously turbulent waters), to Buffels Bay on the Eastern side…thus taking the swimmers through the point where the Atlantic and Indian Oceans meet.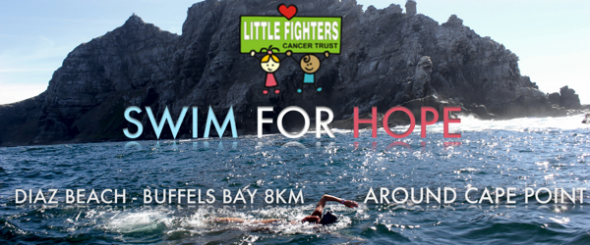 The 2014 Swim For Hope follows on celebrated South African musician and record-holding marathon swimmer Carina Bruwer's dramatic solo rounding of Cape Point in April last year.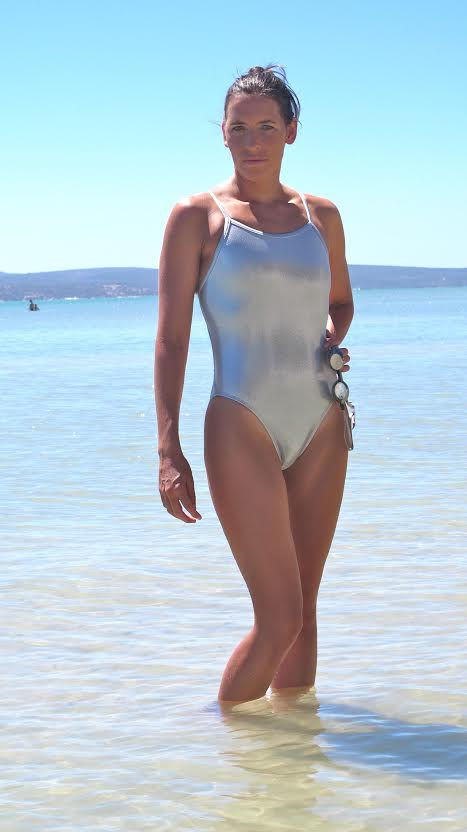 That was Carina's first open water swim since starting a family in 2007. During that swim she battled extreme conditions and suffered severe hypothermia…but raised R17,500 for the Little Fighters Cancer Trust.
This year Swim for Hope returns as an invitational group swim.
Fourteen experienced open-water swimmers will join Carina today on one of the "most spectacular open water swimming experiences in the world".
Carina says: "I'm looking forward to sharing this very special open water experience with fellow swimmers, while swimming as a group as opposed to a soloist will undoubtedly result in an even more significant fundraising effort.  We have already raised over R30,000 for Little Fighters since launching 2014's event and I'm optimistic about exceeding our goal of R100,000!"
All moneys raised will go towards the Little Fighters Cancer Trust's BAG OF HOPE Project.
Each Bag of Hope contains essentials like toiletries, blankets, non-perishable food and toys for the Child with Cancer and their mother or care-giver. LFCT operates in 11 paediatric oncology treatment centres around South Africa. (Pls scroll down to see how you could help below.)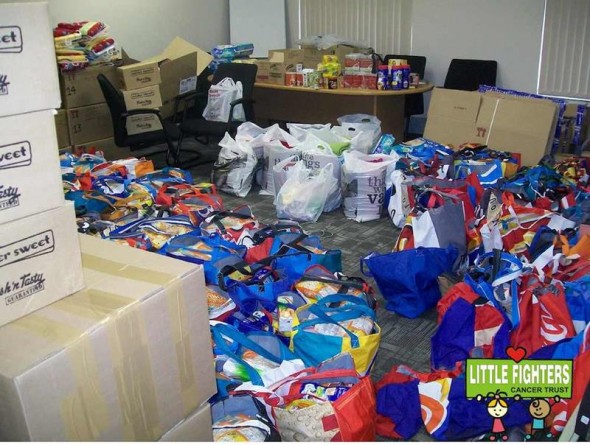 The Swimmers
Carina (34), who leads pop group Sterling EQ and holds the record for  being the fasted SA woman to swim the English Channel, and many other records, will be joined by 12 men and 2 women. Their ages range from 24-61.
They are:  Capetonians Justin Coetzee (44), Keith Struthers (55), Monika Hayes (50), Lindsay de Kock (55), Anthony Pearse (44), Martin Vleggaar (36), Neil Hopkins (32), Chris Westcott (33), Charl Cilliers (45), Clinton Le Sueur (40) and Rouen Smit (24) share dozens of successful Robben Island crossings plus a few records, while Johannesburg swimmers Colin Gluch (46) and Richard Child (61) have also braved the Cape waters for a number of crossings, while Richard also has an English Channel crossing to his name.
The Cape Point Swim
As opposed to the Robben Island and even the English Channel swimming crossings which have been conquered by thousands of swimmers to date, only 11 swimmers have successfully completed the 8 km rounding of Cape Point (also known as "Cape of Storms") since the first rounding by world-renowned American swimmer Lynne Cox in 1979!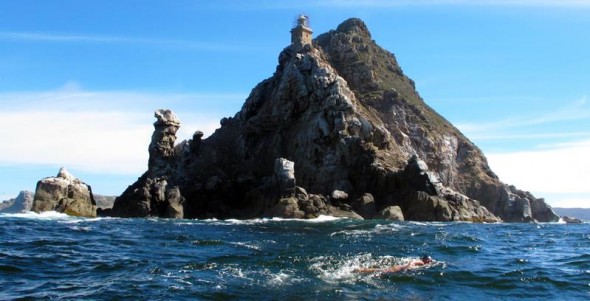 Factors contributing to this relatively low number include the great white shark population and other dangerous sea life in the area, cold and rough seas around the point, dangerous waves off Diaz beach, and the general inaccessibility of the terrain.
Swim for Hope 2014 
The Cape Long Distance Swimming Association will officiate over the swim, which is to be done in accordance with international open water swimming rules: Only a single swimsuit (no wetsuit), cap and goggles may be worn, and swimmers have to start and end on land without ever making physical contact with any members of the support crew or the boat.
Swimmers will be supported and guided by support boats equipped with Shark Shields (an electronic shark repellent device), while volunteer shark spotters will be in position on the cliffs above the swim route.
To follow the swim:
Follow Swim For Hope's Facebook and Twitter pages for live updates from the water.
If You'd like to Sponsor or Donate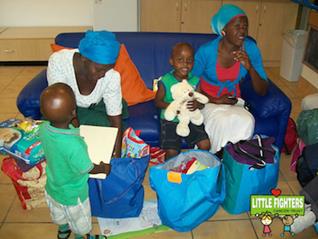 To sponsor and donate, please use the "BackaBuddy" website (www.backabuddy.co.za). Corporate sponsors can also contact Little Fighters Cancer Trust directly on 073 729 6155 or mandie@littlefighters.org.za for organizational information such as taxation and BEE benefits, as the organization is a registered NPO with PBO status. 
MORE INFO
Swim For Hope: www.swimforhope.co.za
Little Fighters Cancer Trust: www.littlefighters.org.za
Carina Bruwer: www.carina.co.za / www.sterlingeq.co.za 
SOCIAL MEDIA
Swim for Hope:  www.facebook.com/lfctswimforhope   /   www.twitter.com/lfctswimforhope
Little Fighters Cancer Trust: http:/www.facebook.com/Little.Fighters  /  www.twitter.com/LFCancerTrust
Carina Bruwer:  www.facebook.com/carinabruwerofficial  /  www.facebook.com/sterlingeqofficial
CONTRIBUTIONS FROM THE PUBLIC will be administered on:
http://www.backabuddy.co.za/champion/project/swim-for-hope