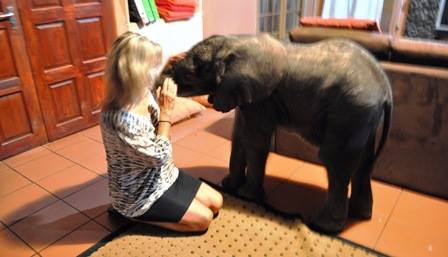 It's not often you can say there's an elephant in the room…and there really is! In one of the sweetest stories on Facebook today, Thula Thula MD Françoise Malby-Anthony, related how she and her safari lodge staff rescued a baby elephant that wandered away from its herd and into her garden last night.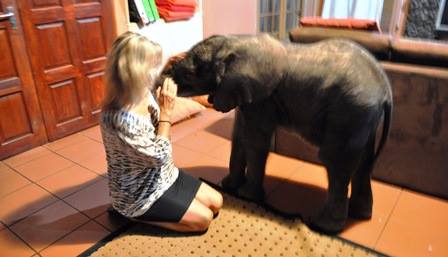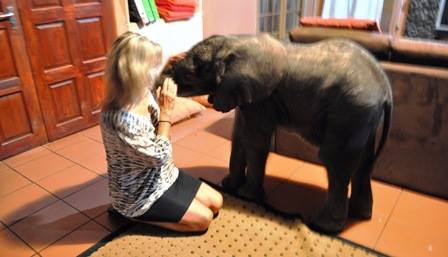 Thula Thula private game reserve was made famous in "The Elephant Whisperer", a beautiful story written by Françoise's late husband Lawrence Anthony about his efforts to save the Thula Thula herd of elephants.
Françoise, who is co-owner of the Zululand game reserve, uploaded several photos on Facebook today, along with the following message:
"Last night at 9 pm my Chef Tom came to tell me that a baby elephant tried to knock at her door…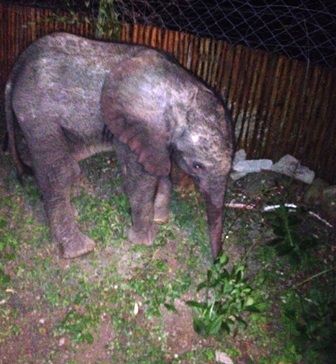 "She looked starving, dehydrated and very stressed. We decided to put her (it's a girl) in a safe place in my house to stabilize her.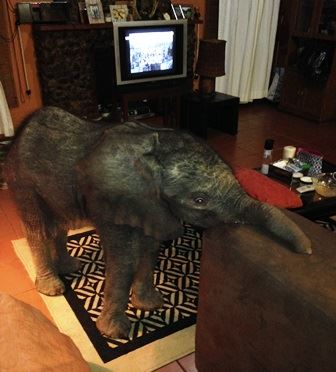 "Alyson (our vet nurse), and David Bozas arrived to prepare the whole rescue strategy. After being fed by Alyson and Shereen, Baby Tom (named after our Chef) had a little nap.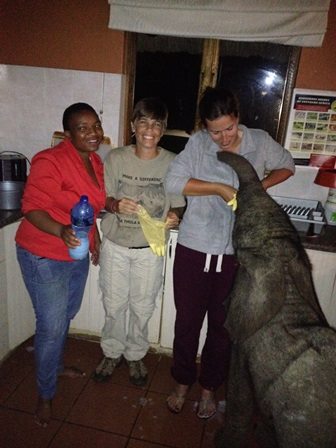 "After the game rangers had located the herd in the game reserve, the rescue mission was planned to bring Baby Tom to her mother. At 1 am, Baby Tom was reunited with her family.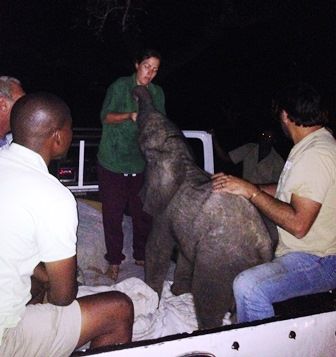 "The herd was being monitored the whole night to check that baby Tom was now safe and happy with her mum.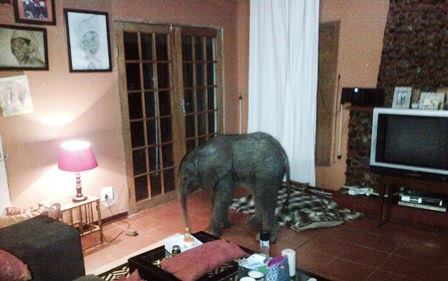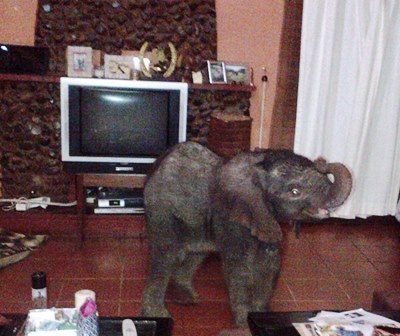 "We shall never know how and why she ended up in our garden, but most important is that she survived her little 'wandering adventure' in the African bush."
More Info
www.thulathula.com