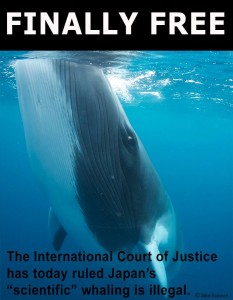 This isn't specifically South African…but many South Africans have asked us to feature articles about saving the whales…so we thought you may be interested in this fantastic news, announced today.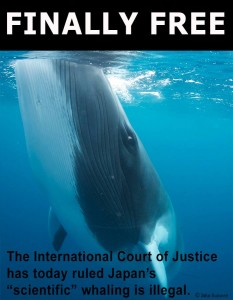 The Australian Marine Conservation Society reported – via Facebook – that the International Court of Justice (ICJ) has ruled that Japan's "scientific whaling" programme breaks international law, and must cease.
According to the Society, more than 10,000 whales have been killed in the Southern Ocean Whale Sanctuary by Japanese whalers over the past quarter of a century.
This will end today. Apparently the judgements of the ICJ have a binding force and are without appeal.
In a message that began with "BREAKING NEWS: Whales 1, Whalers 0. The whales win!", the society thanked and congratulated "everyone who stood up for the whales! This is a huge victory."