South Africa is my home. I know this thanks not to the small mining hospital on the outskirts of Kimberly which I call my birth place, nor thanks to the votes I have cast in any of my country's previous elections. I know this because I have not seen the back of a single day since leaving O.R. Tambo last year where I have not yearned to be within her grasp again. I know this because there is an undeniable sense within my soul telling me that this is where I belong. And it is this sense which fills me with a joyous pride.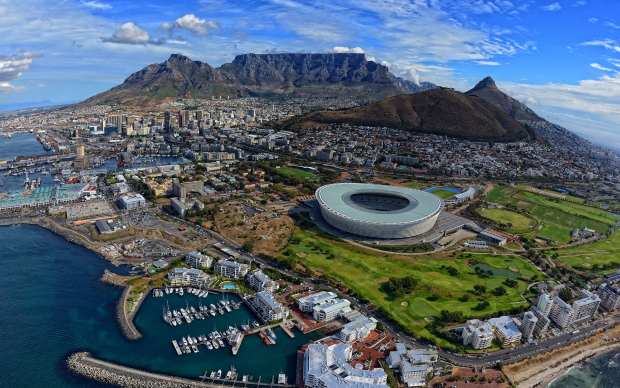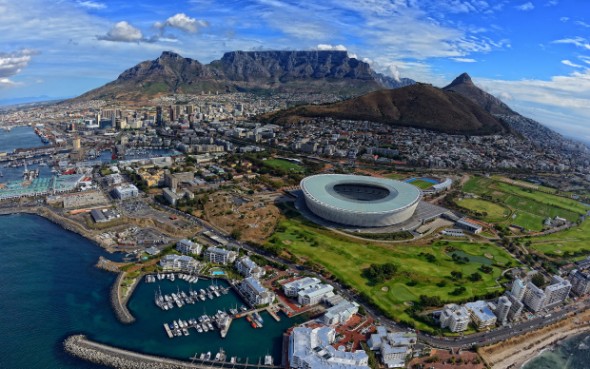 It has been almost four months since our departure on that fateful day of 5 December 2013.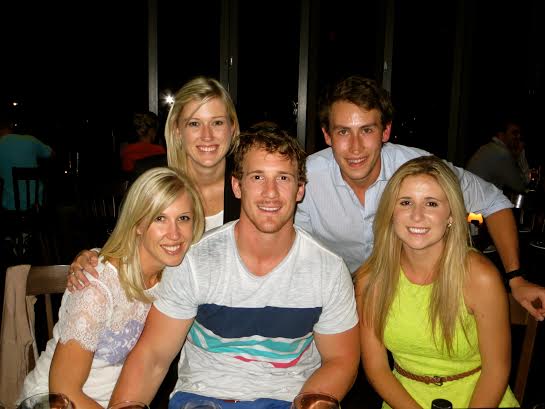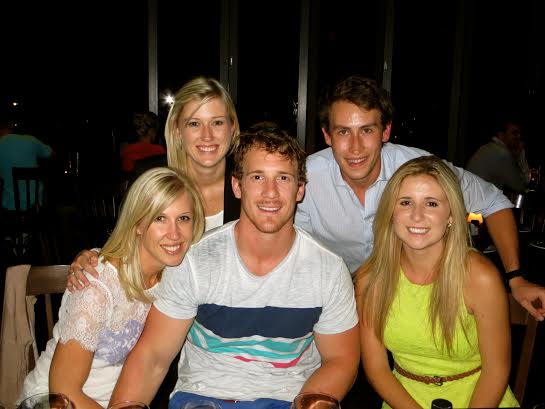 I won't ever forget reading the words that sprawled slowly across my in-flight entertainment screen as I shifted in a vain search for comfort some 30 000 feet above Mozambique – 'Nelson Mandela dies'.
I can remember being left shocked and motionless as I attempted to digest what I'd just read, and it was only on our arrival at the Dubai airport some seven hours later that news channels fed the sea of thousands of travellers more information.
The world had lost Tata. And our sadness felt like it was compounded thanks to our insatiable desire to mourn alongside fellow South Africans back in our homeland.
This was however not to be.
It was only a few days later in Thailand when a British expat recognised my accent and attempted to spark up a conversation with me: "What's happening in your country now that Mandela has died?" he asked me bluntly.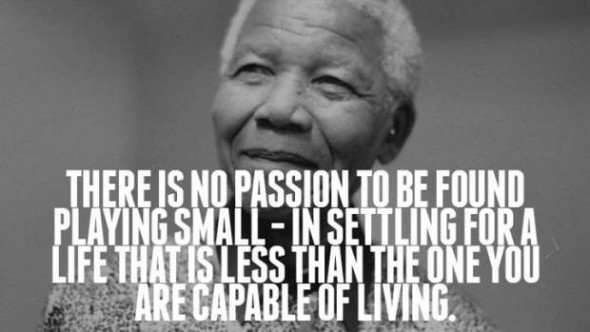 Kirsty and I had been in regular contact with our families at home in our attempts to vicariously share the celebrations of Tata's life, and were inseparable from our phones for days on end which provided us with realtime Twitter and news feeds of the goings-on.
The negative connotation that accompanied the Brit's remark was unmistakedly intentional.
After thanking him for his concern while concurrently offering that our country was unified in it's mourning and was quietly at peace, I couldn't help but wonder why he had elected to take this position with me.
It was certainly not thanks to any personal circumstance of his. It couldn't have been thanks solely to my being a white South African could it?! Had he just assumed based on my skin colour that I'd share this dissent towards our now democratic and free country?
Worse yet, did he assume that I was a racist? The answer evaded me.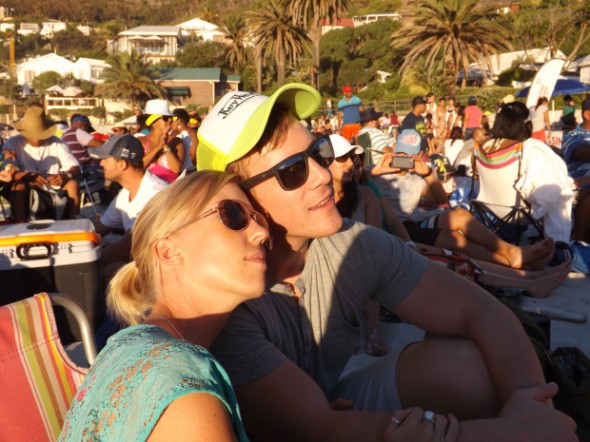 I have been called an Australian on too many occasions (I believe this is due to my extensive snap-back peak and vest wardrobe). Also, an American, Brit, New Zealander and Scandinavian. I have been spoken to by Asian touts who utilise foreign accents in optimistic (albeit enterprising) attempts to find common ground which may yield an overly-profitable sale. They've all guessed wrong.
In fact, with the exception of a questionable, self-proclaimed, Tibetan spiritual healer who found us on the streets of Chiang Mai, as well as the nameless Brit mentioned above, not one person has recognised either of us as South African without our intervention.
Once we eventually succumb to these fruitless geographical guessing games by proudly revealing our roots, we're often met with shocked and confused expressions.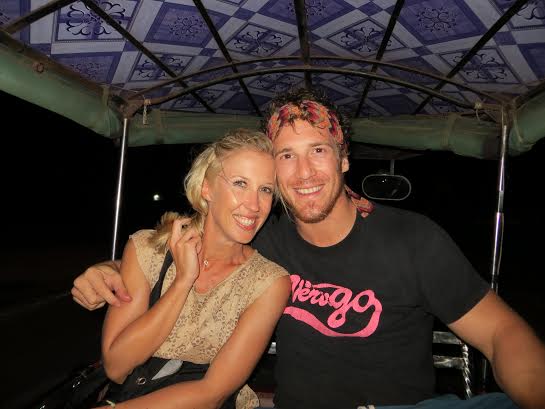 These are generally followed by what I once imagined (prior to traveling extensively) to be stereotypical interjections, such as the following:
"South African?! But you're white?!"
"South African?! But you speak English?"
"Do South African's also speak American?" (Seriously)
"South Africa? That's in Africa, right?"
A handful of acquaintances then, owing to their basic knowledge of my country's history and geographical location, attempt to subsequently extend the conversation without tact.
This is where things often got bumpy, and I'd instinctively assume defensive mode the moment someone seemed vaguely familiar with my homeland.
I'd be questioned over my security, my freedom, my living standards and my life. Were people able to travel safely in South Africa? Moreover, were people able to live normally in South Africa? Do you send your dogs into your home before being brave enough to enter? What! You don't own dogs? Were you and other white folks attacked on Madiba's passing? Why have you not yet emigrated?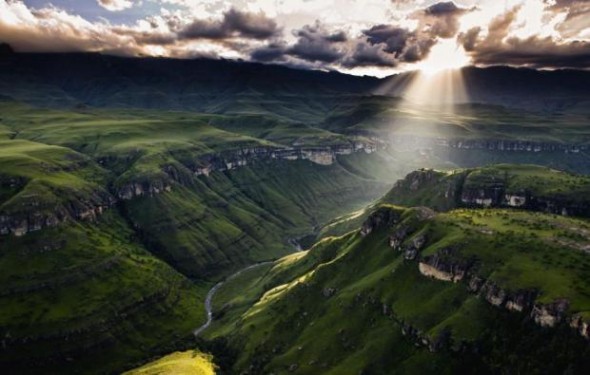 While this is certainly not a sentiment that's been shared by all I've interacted with, it has been surprising to see how many have been this way inclined. A lot of these folks consider my country to be more dangerous than the Gaza strip and also, unbelievably, perceive whites to be the victims of my country's shameful past.
It is disheartening and draining to deal with. I have spent many an hour mulling over these interactions and while I can appreciate that negative perceptions do exist thanks to the portrayal by the press (Please note: I am not for a second attempting to ignore the fact that our country has a long way to go and, like all countries comes with a number of unique inequalities, injustices and problems which require drastic attention), I did not anticipate such consistently hostile, misinformed views towards what is without a doubt an astonishingly beautiful nation.
It has been eye-opening.
I'd tried hard to ignore such conversations and, resultantly, used not to entertain listeners by attempting to justify my existence in the place that I so dearly love.
I didn't feel that they were worthy of my enthusiastic and patriotic tales – our eclectic mix of warm, vibrant cultures; a countryside so beautiful that a single glance itself can instil belief in a divine being.
Instead, I opted to point out that they are simply missing out before letting the conversation rest. It is not an approach which I've been particularly proud of, and I owed this to my selfish defensiveness over my own country, but I was somewhat contented in the fact that they wouldn't share in my magical place – a land that would obliterate any and all of their expectations within moments of their arrival. I felt them not to be deserving of it.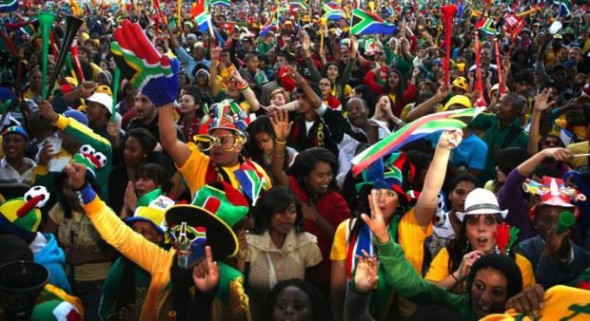 It was only a short few days ago on a boat off the Palawan island in the Philippines that I experienced something different altogether – something which shifted my perspective.
Our group of 15 divers were introducing themselves when I naturally offered that I was from South Africa. A Canadian doctor (not a South African who had emigrated to work in Canada I might add) without hesitation then stole the platform and began speaking so fondly of his travels through my country that it had every person (including the Italian couple who'd claimed not to speak a word of English) on the edge of their seats.
I could only beam with pride and smile wildly as my body was overrun with goosebumps.
Divers questioned both the doctor and I enthusiastically of what my country offered for a lengthy period of time – South Africa had stolen the show, and rightly so. It was a conversation which could be paused only by the instructor advising us to suit up as we'd arrived at our dive site, but incredibly continued from where it left off an hour later once we'd all resurfaced.
It occurred to me then that, instead of exploring the depths of the ocean, the divers had been transfixed by the talk of my country, giving rise to more of their thoughts and questions. It not only surprised but also moved me, and I realised then that I'd been employing for the shortsighted approach all this time.
South Africa is not without fault, nor will it ever be – no country is.
It is however a remarkable, mystical place, and my association with it leaves me feeling nostalgic and immensely proud. As with almost all things in life, my feelings towards my beloved country have only been reinforced since we've parted ways.
South Africa, I miss you.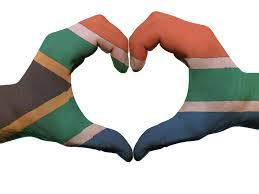 To read the original article, view more photos and follow Mark's blog as he travels around SE Asia, please click here.